The deaths of two people whose bodies were found after a South Dunedin house fire are now being treated as a double homicide.
The bodies of Anastasia Margaret Neve and David Ian Clarke (49) were found inside the Wesley St property last Monday.
Southern Police District investigations manager Detective Inspector Steve Wood this morning said police were treating the deaths as a double homicide and ''evidence suggests that they died before the fire started''.
A man accused of burning down the house has been granted name suppression after appearing before the Dunedin District Court this morning.
The 46-year-old Dunedin man was remanded in custody by consent and granted interim name suppression by Justice of the Peace Russell Atkinson until his next appearance in three weeks.
Det Insp Wood said the man was known to the victims.
No-one had been charged in relation to the deaths, but further charges were likely to follow.
When asked if drug links were part of a motive for the suspected killings, he said it would form part of the police evidence.
''You have to have an open mind with these investigations and it's important that you work through what the scene's telling you and work through all the witness accounts.
''It's a vast amount of information that we're working through.''
Det Insp Wood confirmed police were aware of the address and the occupants before the fire, but declined to say why they were known to police.
''I won't go into any specific details, other than to say that we were aware of the occupants and the address.''
Police refused to reveal details around the pair's cause of death because it was "significant" and may become key evidence that goes before a court.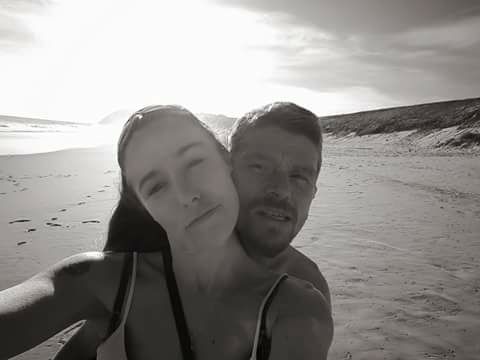 Despite today's charge, police said there was still a lot of work to do.
"This is a complex investigation, complicated by the fire damage," they said.
"There is still a lot of forensic data to analyse and compare which will take several weeks.
"We still have a long way to go in order to establish the exact details around what occurred, but a team of detectives are continuing to work tirelessly on this case."
Families of the victim had been informed of the arrest, police said, and they were "understandably devastated" by the deaths. 
They urged anyone with information about last week's events to come forward. 
"In particular we are interested in hearing about any movements of people, vehicles and motorbikes, near the Wesley St scene in the early hours of Monday morning," police said.
 - additional reporting Rob Kidd