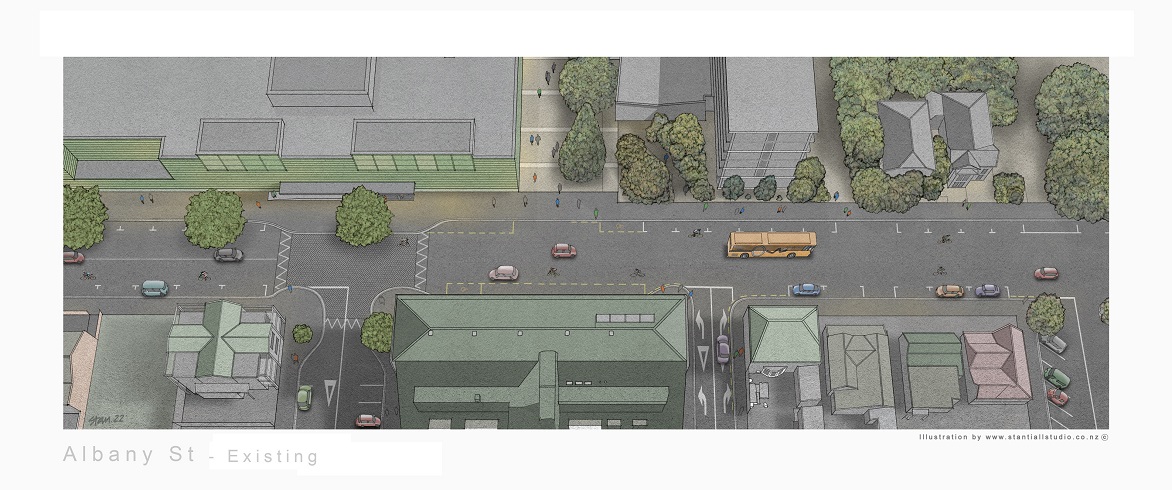 The tertiary education area of Dunedin is set to have better cycling links with the central city and the shared path to Port Chalmers after $2 million of work.
Construction is to start about November on the project, which features a separated cycleway in Albany St.
Public feedback is being sought about the concept and detailed designs will then be developed.
The cycleway is to run from the harbour shared path to Minerva St, Anzac Ave and into Albany St.
Proposed changes in the area would result in the loss of about 25 car parks.
Dunedin City Council transport strategy manager Nick Sargent said the Albany St Connection project had developed after talks with various groups.
"This connection will improve cycling and walking access to both the city and tertiary area for a large number of people," Mr Sargent said.
Concept designs include new crossing points and traffic calming measures in Albany Street and changes to parking.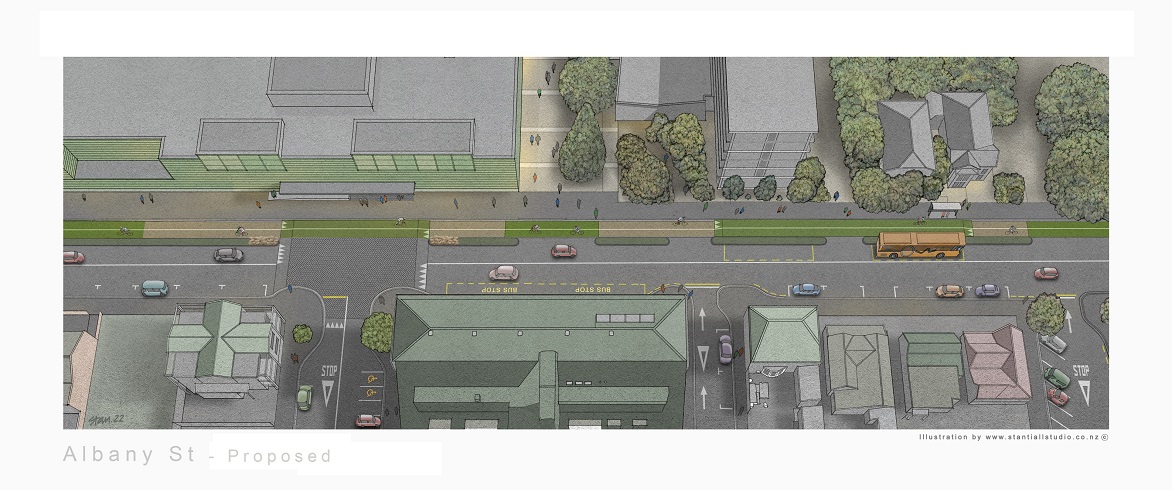 Construction of a separated cycleway would result in the loss of about 70 parking parking spaces on the northern side of Albany St and near the intersection of Anzac Ave and Minerva St.
"To help offset this, we are proposing to create additional parking on sections of Leith, Clyde and Riego Sts," Mr Sargent said.
"This means these streets, or at least part of them, will need to be made one way to allow space for angled parking."
University of Otago spokeswoman Tanya Syddall said the university supported the plan.
"The concept of connecting the existing harbour shared path with a cycleway on Albany St goes a long way to creating a safe route for cyclists and pedestrians accessing the campus area and beyond every day," she said. 
Bus routes and stops might also change from March next year.
"The Albany St Connection project provides a wonderful opportunity to improve the public transport infrastructure in this area," Otago Regional Council transport manager Doug Rodgers said.
"We are hopeful this work will encourage public transport use, and link in well for journeys partly undertaken by foot or bike using the new pathways in the surrounding area."
The project is part of the Shaping Future Dunedin Transport package, which was developed by the city council, regional council and Waka Kotahi NZ Transport Agency.
More information is on the city council's website and feedback closes on June 20.
Development of a shared path to Port Chalmers is continuing.