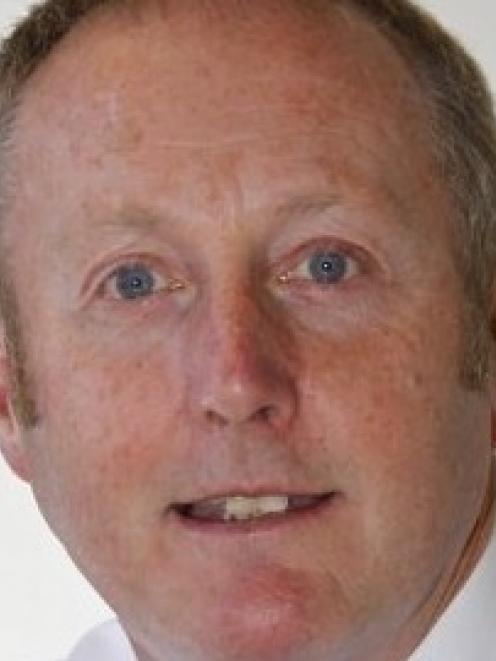 Dunedin City Council manager Kevin Thompson, who has resigned in the wake of the council's growing vehicle fraud scandal, had earlier bought a Citifleet vehicle, it has been revealed.
Mr Thompson was among about 25 past and present council staff - and one former city councillor - to have bought Citifleet cars over the past decade, the Otago Daily Times understands.
The vehicle is believed to have been a 1999 Suzuki four-wheel-drive bought from Citifleet's vehicle fleet, although other details - including what year he bought it and what he paid - are not known.
News of Mr Thompson's purchase emerged after he on Monday became the second council manager to resign, following last week's announcement Tony Avery was also quitting.
A Deloitte investigation has found the alleged fraud went undetected for more than a decade, while 152 council vehicles were sold and more than $1.5 million in proceeds pocketed.
Mr Thompson, as the council's regulatory services group manager, was directly responsible for overseeing Citifleet and its team leader, Brent Bachop, who died suddenly on May 21.
Mr Thompson has not responded to ODT questions this week about his car purchase, or his resignation. Council chief executive Dr Sue Bidrose would also not be drawn on details of the vehicle purchase.
''The DCC has agreed to a police request not to publicly comment on any details in the Deloitte report, including details of vehicle purchases,'' she said.
She would only reiterate Deloitte did not find Mr Thompson ''was involved with, or was implicated in, any alleged fraud''.
The ODT understands - unlike Mr Avery - Mr Thompson was among five council staff involved in employment processes following the discovery of the fraud.
It is not known whether Mr Thompson's car purchase played any part in his resignation.
The council has so far declined to release the names of all buyers of Citifleet vehicles, but the ODT has confirmed former council manager Grant Strang and former city councillor Maurice Prendergast also purchased vehicles.
Both men said they had followed proper processes at the time, while Cupid Shop owner Carl Lapham, who this week identified himself as the buyer of two Citifleet vehicles, also insisted he had done nothing wrong.
The findings of Deloitte's three-month investigation have been referred to police for further investigation.