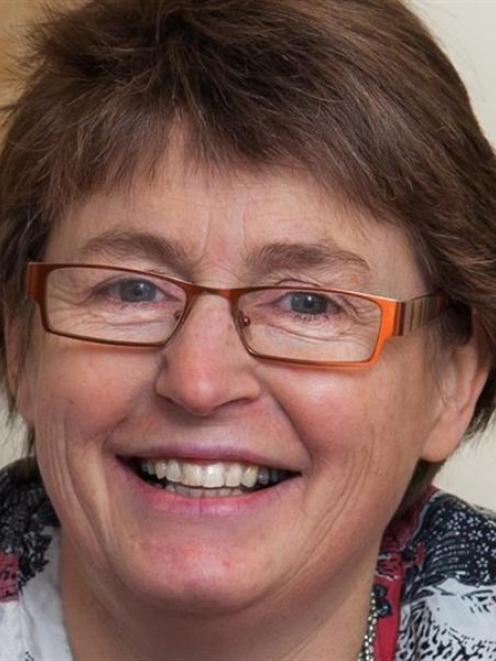 The Dunedin City Council has signed off its new transport strategy, but not before a final round of impassioned support and last-minute criticism.
Councillors at Monday's marathon full council meeting voted to accept the document, which is now called the integrated transport strategy, to reflect the merger with formerly separate pedestrian and cycling strategies.
The move came after a sometimes explosive hearing that saw public support mixed with withering criticism from the Otago Chamber of Commerce and one of the hearings subcommittee's members, Cr Lee Vandervis.
Despite that, Cr Kate Wilson, chairwoman of the hearings subcommittee that considered submissions on the draft document, was full of praise for the results at Monday's council meeting.
She said ''substantial changes'' had been made after the subcommittee heard from 64 submitters, and thanked members of the public for the ''passion'' they showed ''on both sides of the fence''.
''I think it was a really good process to go through. We didn't always agree, but we got there in the end. I think we have come up with something that we should be proud of.''
Even the chamber now accepted the document because of some of the changes made, she added.
Subcommittee member Cr Andrew Noone was also happy with the results, saying the subcommittee had managed to work through ''complex issues''.
Others continued to express doubts, including Cr Vandervis, who said he remained concerned despite the changes.
The strategy still lacked input from motorists and heavy freight movers and was instead dominated by ''cyclists, cyclists and more cyclists'', he claimed.
He reiterated claims of false assumptions underpinning the strategy, which ignored the role of technology in transport changes and instead advocated ''going back to pedal power''.
Cr Jinty MacTavish, another subcommittee member, disagreed, saying the strategy was about choice, safety and resilience, but also provided for freight, and claims it was anti-car were ''completely unfounded''.
''Comments that have been made, that I'm tempted to call histrionics, but I won't . . . I think it's unacceptable to use words like that to describe our strategy.
''I think it's an eminently sensible and well-rounded strategy,'' she said.
Cr John Bezett also worried about a lack of direct input from significant partners, such as the University of Otago, which left the council at risk ''of criticism that may be well-founded''.
He worried the council could repeat controversial changes to inner-city parking made in the last council term, which prompted an uproar at the time from businesses claiming there had been inadequate consultation.
''I don't think there has been sufficient consultation [on the transport strategy].
''We have got to go to people and say `look, this is important, we want your views'.''
However, Mayor Dave Cull questioned whether the council was to blame if other organisations chose not to submit, saying there was little more that could be done short of ''subpoenaing people''.
Deputy mayor Chris Staynes said his focus was on economic development, but, despite that, he supported the strategy, which would help make the city ''more livable''.
''It doesn't get in the way of economic development. It creates a platform from which the city can grow.''
The strategy outlined planned improvements to the transport network over the next 30 years, primarily aimed at improving road safety, but also including everything from improved public transport to new cycleway and freight initiatives.
Cr Wilson stressed individual projects would still need to be considered and consulted on as they came up.
Councillors voted to accept the strategy. Cr Vandervis recorded his vote against it.