A proposal that new homes in South Dunedin and other coastal areas be relocatable is still firmly on the table despite fierce opposition.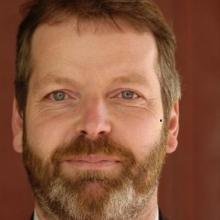 The controversial proposal is part of a range of policies aimed at mitigating natural hazards, including climate change, which are part of the proposed Second Generation Dunedin City District Plan (2GP).
Before a hearing later this month, council planners Sarah Valk and Paul Freeland responded to written submissions, suggesting some significant changes, but rejected calls for the relocatable buildings provisions to be scrapped.
The final decision will be made by 2GP commissioners, who will weigh up the planners' report, alongside submitters' verbal and written evidence.
This comes after the draft hazard provisions prompted opposition from some quarters, including the Property Council which said the proposal would have a ''catastrophic effect'' on development in areas covered by the provisions.
''This will escalate development costs and jeopardise the feasibility of all future residential or commercial developments affected by the overlay,'' the Property Council said.
It and other submitters feared the extra costs of making buildings relocatable would make development too expensive and noted the 2GP provided no areas for people to move buildings to.
Port Otago said residential activities were envisaged in the new Harbourside Edge Zone, but making residential developments relocatable would not be a feasible option there.
''A more practical approach for the Harbourside Edge Zone might be to incorporate specific foundation design requirements.''
The planners rejected calls for the provision to be removed entirely, but recommended instead that it be restricted to new residential buildings no greater than 9m in height.
This would mean it would no longer apply to all ''sensitive'' activities, which includes schools, hospitals and crematoriums.
The planners rejected the suggestion that requiring residential buildings be made relocatable would add too much cost to developments.
Where development occurred in hazard areas it was necessary to ensure adequate steps were taken to minimise or mitigate potential future risks to activities.
''Requiring buildings to be relocatable achieves this and is therefore required in appropriate areas.''
The planners also recommended a number of other changes to hazard provisions, including removing minimum floor level requirements to avoid duplicating functions through both building consent and resource consent.
They also recommended ''large changes'' to the areas included in the land instability hazard zone.