Dunedin's city councillors will today be asked to show their commitment to Treaty of Waitangi principles in what is shaping up as a defining moment in their term.
Several are poised to argue their decision to join Three Waters lobby group Communities 4 Local Democracy is not anti-Maori and it is instead about challenging the Government's reform agenda.
The voting could go either way.
Seven elected representatives of the city want at least one more colleague to agree last month's decision to join the lobby group should be reversed.
Five are pushing for a different result.
They want Dunedin Mayor Aaron Hawkins to be removed as their representative in the lobby group and replaced by Cr Jim O'Malley.
Just three councillors have not signed up to one of the two competing notices of motion to be debated at today's council meeting.
If Mr Hawkins gets his way, the council will revoke last month's decision and demonstrate ''its commitment to the principles of the Treaty of Waitangi'' and partnership with mana whenua, who have ancestral links to the area.
If he does not, the council's membership of the lobby group will survive and Mr Hawkins will probably then lose his place as the council's representative on it.
If councillors were not fully aware of how mana whenua representatives viewed the 8-7 vote on February 22 to join Communities 4 Local Democracy, they are now.
Te Runanga o Otakou chairwoman Rachel Wesley and Kati Huirapa Runaka ki Puketeraki chairman Matapura Ellison advised ''both runanga believe that to continue their involvement in the Maori Participation Working Party while the council appears to view the partnership as mere window dressing, is inappropriate''.
In a joint statement, the two runanga commented many councils had used a narrow lens in developing drinking water, wastewater and stormwater infrastructure.
''It is a historical fact that for generations our people have been expressing concern at the detrimental impact ... development, designed in the absence of our values and interests, has had upon the environment and indeed our people.''
Ngai Tahu pointed out councils had historically underinvested in water services and the iwi expressed concern to Waimakariri Mayor Dan Gordon and Christchurch deputy mayor Andrew Turner about their councils joining the lobby group.
"It is a disappointment that your councils have chosen to actively oppose reforms that are supported by Ngai Tahu," the head of the Ngai Tuahuriri hapu in Canterbury, Dr Te Maire Tau, wrote to the two councils.
For Cr Jules Radich, the move to join Communities 4 Local Democracy was not about race.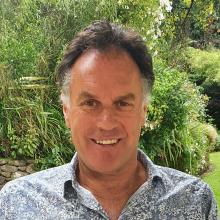 It was not counter to the interests of runanga, Cr Radich said.
Councils needed an effective lobby group to challenge aspects of the Government's reform process, he said.
"I don't see it as an affront to mana whenua."
Cr Radich conceded he was surprised by the response of the two runanga and suggested communication with councillors had been lacking.
The working party was set up as a councillor advisory panel to provide greater understanding of Maori needs and aspirations and to enable greater participation in strategic decision-making.
However, most councillors were not part of it and Cr Radich said he did not know if he could get access to the minutes of its meetings.
Regardless of today's vote, the council is legally required to provide opportunities for Maori to contribute to its decision-making processes.
The Local Government Act 2002 requires the council to consider ways it may foster the development of Maori capacity.
The council has had a memorandum of understanding with both runanga since 2006, which was also when the working party was established.
Fallout from mana whenua withdrawing from the working party has included uncertainty about their future involvement in the council's work programme.
Council staff did not clarify yesterday the status of various projects and strategies, although a spokesman said "most of these projects could progress regardless, but our commitment is to continue working in partnership with mana whenua in accordance with the principles of the Treaty of Waitangi".