Saddle Hill Community Board chairman Scott Weatherall shared the board's concerns and wishes for the Saddle Hill area yesterday.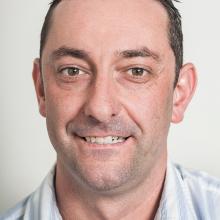 Road safety was the board's ''No 1 priority'', he said at the Dunedin City Council annual plan meeting.
While the transportation team had been undertaking some road safety measures, areas including the Green Island-Brighton Rd-Main South Rd intersection and the Allanton-Scroggs Hill Rd intersection required improvements to assist traffic flow.
Some additional signage had been put at the Allanton-Scroggs Hill Rd intersection. However, a sign knocked over in the winter had not been replaced, and cornering arrows had been hit multiple times.
Mr Weatherall was not sure if barriers, or excavation of the road, would be more successful in increasing the safety of the intersection.
He asked the council to ''not wait until there is a significant injury accident'' before making improvements to the intersection.
Upgrades to roads in the area were also crucial for emergency situations including flooding, Mr Weatherall said.
Coastal erosion was another problem the area faced.
Eroded coastlines, particularly the southern scenic route, were posing some risk to the transportation network, and provisions to stabilise them were necessary.
The Southern Scenic Route, from Waldronville through to Taieri Mouth, was used by tourists, recreational cyclists and families and required a dedicated cycleway development.
If there was no traction on plans to develop a cycleway there, a working party should be established to start planning for one.
''As a city we want people to be riding and walking, that's good, but we need to put infrastructure in place to support that.''
The board hoped some of its priorities would be completed with the assistance of the council this year.