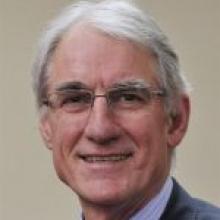 Dunedin's Waipori Fund has decreased in value, despite recently recording its best return in five years, and the fund's directors want the matter made clear.
Dunedin City Council finance and corporate support general manager Athol Stephens said the council would have to decide whether to take less money from the declining fund, or change the rules to allow the situation to continue.
The fund was established in 1999 using proceeds from the sale of the Waipori electricity generation scheme, and has been a valuable contributor to the Dunedin City Council's finances since.
Its principal, which was $56.7 million when the fund was set up, stood at $69.8 million on June 30. It has waxed and waned in the past few years, dropping to $66.9 million as the recession took its toll in the middle of 2009, before rallying to $72.9 million by the end of March last year.
But Mr Stephens said if the fund had increased at the rate of inflation, it would stand at $77 million.
A report on the fourth quarter of the 2010-11 year from director Bevan Dodds to a recent council finance, strategy and development committee showed a 9.2% return of $6.2 million, before 4.4% inflation, and suggested there was an optimistic outlook for a recovery in global economic activity in the next six to 12 months.
The distribution to the Dunedin City Council for the year was just over $4 million, which meant the fund declined in real value, after inflation, by $1 million.
Mr Stephens warned the directors were concerned about the overall decline in the fund, and said they planned to convey that message officially to the council.
Dunedin City Treasury Ltd manages the investment.
The council has required a dividend from the fund of about $4 million, a figure that has remained the same for the past three years.
Yesterday, Mr Stephens said the board was concerned the dividend, and the effect of the international economic environment, was decreasing the "real value" of the fund more than allowed under policy.
"As appointed fund managers, they are bound to the statements and objectives of the fund."
The council had asked for more than the policy "strictly permits".
Asked why the issue was coming up now, Mr Stephens said there had been verbal discussions on the matter, but "now the directors want to put it in writing, in front of the council".
The council would have to decide whether it wanted to alter the policy, or the directors to "adhere absolutely and strictly" to it.