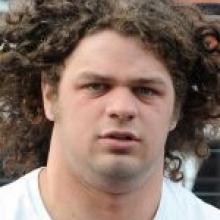 City and university leaders in Dunedin and Christchurch are elated by yesterday's announcement the Undie 500 rally will not return to Dunedin, describing it as inevitable after last weekend's disorder.
The University of Canterbury released a statement saying Engineering Society of Canterbury (Ensoc) president Carl Shrimpton had advised of the decision in light of the weekend's events.
In the statement, Mr Shrimpton said the society was disappointed the Undie 500, Ensoc and the wider student body had been brought into disrepute by the actions of a small minority.
Mr Shrimpton told the Otago Daily Times Ensoc wanted to be seen to be taking responsibility for the fact the event was a catalyst for what happened in Dunedin, even though he did not believe it was the event, or its participants, which caused the problems.
"We have to take responsibility for the fact it is an excuse for what people down there want to do."
Sixty-seven people were arrested after two nights of disorder in Castle St, following the arrival of the Undie 500 in Dunedin.
Police officers wearing protective gear were pelted with bottles and bricks as they tried to disperse chanting crowds.
Eighty percent of those arrested were from Dunedin, 10% from Christchurch and the rest from other centres.
This was the fourth consecutive year the celebrations following the arrival of the rally, official or unofficial, had descended into chaos.
Mr Shrimpton said Ensoc would begin developing ideas for a new charity drive event that did not involve travelling to Dunedin, because it did not want an underground event to replace the Undie 500, he said.
He denied his decision was in response to pressure to stop the event.
He said he had not read an open letter published yesterday in Christchurch from Dunedin police area commander Inspector Dave Campbell, imploring Christchurch people to help get the event canned.
Insp Campbell yesterday said the decision was fantastic news and sending the rally to another centre was a great idea.
"As long as they don't head towards the Waitaki, that's fine with me."
The weekend was a disaster not only for Dunedin and its residents, but also for anyone associated with the rally, he said.
Dunedin Mayor Peter Chin was "delighted" by the news.
"I think that's a good decision... I suppose I wish they had made it two weeks ago."
Asked if he thought people might come to Dunedin anyway, he said he did not want to speculate. Undie 500 organisers may struggle to find a welcome elsewhere in the South Island.
Grey district Mayor Tony Kokshoorn said all mayors in the South Island should "give an emphatic 'No' ". "To hell with them."
Invercargill Mayor Tim Shadbolt estimated 99% of his citizens would say "Thank you but no thank you.
"We love you, but not here thanks."
Central Otago Mayor Dr Malcolm Macpherson suggested any Undie 500 cars coming that way would be redirected to Dunedin, and Clutha Mayor Juno Hayes said his district "certainly wouldn't want them".
Waitaki Mayor Alex Familton said the small percentage of people who "consistently misbehaved" would "certainly not" be welcome in Oamaru.
University of Otago vice-chancellor Prof Sir David Skegg issued a brief statement saying "everyone at the university is absolutely delighted" to hear the rally would not be returning to Dunedin next year.
Otago University Students Association president Edwin Darlow issued a statement saying the Ensoc decision would be welcomed by many, but the cancellation did not guarantee a lack of trouble.
He pointed out the impossibility of preventing people from coming to Dunedin.
"Riots are started not by events such as the Undie 500, but by idiots who attend those events," he said.
Many of those arrested last weekend came from Dunedin and the onus was on Dunedin to "deal with its own issues".
"Ensoc's decision by no means resolves the issues Dunedin faces. It may, however, provide a greater spotlight on the shortcomings of the major players in this city.
"I sincerely hope there is no trouble next year, but any further problems and the shortcomings of those blaming Canterbury students will well and truly come to light," he said.
University of Canterbury Students Association president Steve Jukes said it would be irresponsible for the event to continue in its present form.
Canterbury University said Ensoc's decision was inevitable after the events in Dunedin.
It was no longer in the interests of Canterbury students to be associated with the event in its current form, vice-chancellor Dr Rod Carr said.
While it was entirely legal and the university could not ban it, "the risks to innocent bystanders even of mere association do not justify the efforts of [those] who sought to keep the event safe and free from violence".
---
What the students say
Students in Castle St last night were fairly certain Dunedin has not seen the last of the Undie 500.
Courtney Sciascia (Hawkes Bay): "I think everyone will just still come anyway. They can't stop it. They tried to stop it last year and everyone came down. It's just going to happen."
Becky Hingston (Palmerston North): "Everyone rages about it down here as well; like we rark ourselves up for it. They'll still come, definitely, without a doubt. They can't stop anyone coming down."
Rebecca Walton (Mount Maunganui): "Didn't they try to stop it last year? I think just the same thing will happen. Probably not as big as this year because it won't be organised. The more studious swats who don't want to get in trouble probably won't come down, but I imagine there will still be a crowd."
Sharelle Potter (Alexandra): "They'll probably go to Christchurch. If they wanted to do something like that, we'd probably go there."
Josie Brough (Wellington): "It wasn't really about the cars. It was more about everyone getting together and having fun. It started before the cars came . . . it's just an excuse for a big party."
Leighton Karl (Auckland): "I'm guessing people are still going to come down. I'm sure some Christchurch students will fight their way down here, I suppose."
---