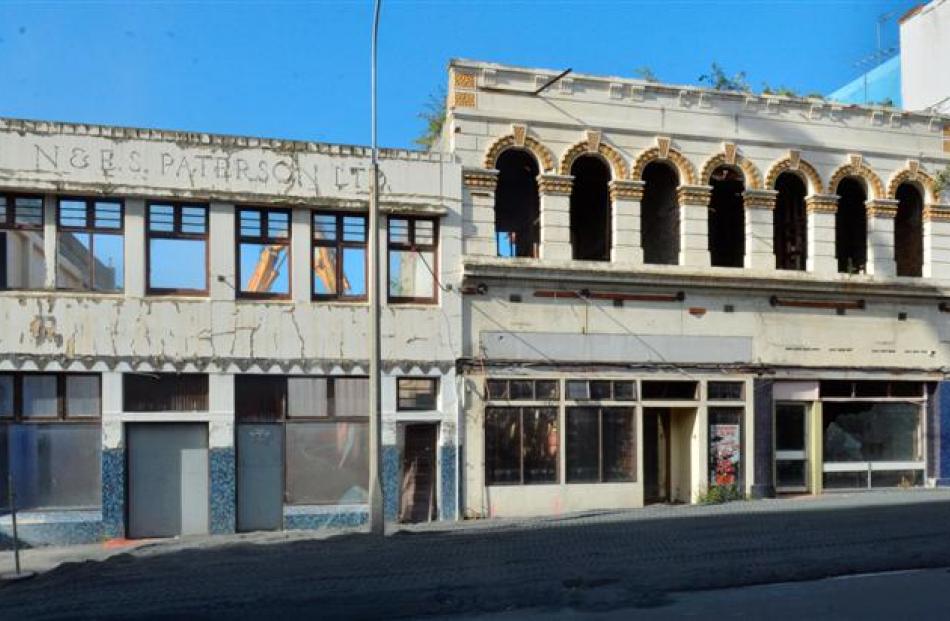 There were a few mutters of ''about time'' from onlookers as an excavator took a day yesterday to demolish two historic Dunedin buildings that had stood partially collapsed in Rattray St for three years.
Consent to demolish the buildings was given a few months after the roof of the 138-year-old Barrons Building collapsed in January 2011, but demolition was delayed until yesterday, although the reason for the delay is unclear.
Barrons Building owner Lincoln Darling has previously declined to explain the delay, and when asked last month about a road closure notice in place for yesterday, said the building was coming down in February.
Starting the most visible part of the demolition just after 10am, a specialised high-reach demolition tracked excavator had brought the Barrons Building and its neighbour the N. and E. S. Patterson Building to the ground before noon.
Lund South had originally been involved in the demolition, but it was a Christchurch company, Southern Demolition, which finally carried out what business owner Alan Edge described as a ''very tricky'' operation, given the buildings' fragile states and their proximity to other buildings.
The excavator was brought from the Carisbrook site and would return there for work on demolishing the corporate stand, Mr Edge said.
The Rattray St site is to become an extension of the car park behind it.