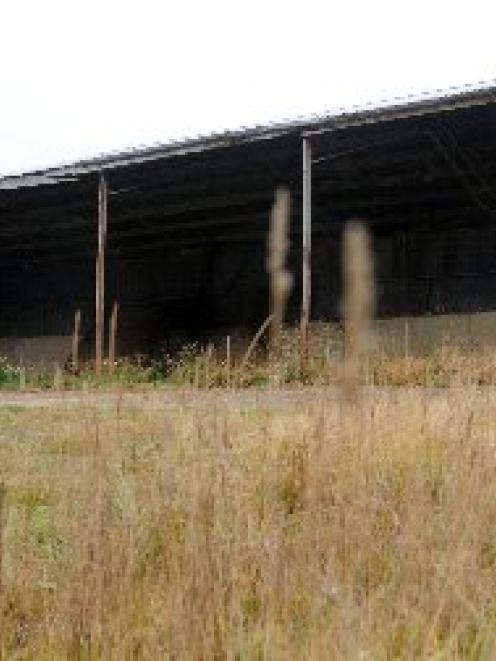 A Dunedin City Council-owned property on Burma Rd has been identified by Dog Rescue Dunedin (DRD) as a potentially suitable site for a city pound and dog sanctuary.
Co-ordinator Jo Pollard yesterday asked the council to allow DRD to develop the 2-3ha site between Polworth and Burma Rds near Ross Creek.
The site was "ideal", she said.
It was readily accessible, had a large open-sided shelter on it, had room for parking, was surrounded by shrub-covered ground which could be cleared and developed, and had few close neighbours.
DRD proposed a two-phase development. Phase one involved fencing the area around the shed, laying a concrete floor in the shed and using it as soon as possible as a shelter for rescued dogs.
Phase two was developing the site into a sanctuary comprising kennels for rescued dogs, and commercial "doggy daycare" and boarding facilities. A caretaker's house would be moved on to the site.
At that time, DRD would also submit a proposal to the council to take over the city pound operation, which Dr Pollard said would provide an income and ensure continuity of care for impounded dogs.
She estimated the total sanctuary set-up costs would be $144,000 and asked the council to consider funding that through a civic grant.
About 18 months ago, the Otago SPCA stopped finding homes for dogs unclaimed after being at the council pound for seven days.
Instead, the dogs were euthanised.
DRD was established in December last year and signed a memorandum of understanding with the council to provide foster care, desexing, training, supervision and permanent homes for the unclaimed dogs.
The organisation had rescued 49 dogs since then, sending some to homes as far afield as Ashburton, Reefton and Gore, Dr Pollard said.
She conceded yesterday it might be difficult to obtain resource consent for the Burma Rd site because of its proximity to neighbours.
"The potential for problems from barking is a bit of an impediment at the moment."
Other sites further from the city were also being investigated, she said.
Cr Paul Hudson asked what DRD's policy was on euthanising dogs.
Dr Polllard said the organisation was not allowed to rehouse any dogs deemed by the council to be dangerous dogs, and had euthanised one or two dogs after its own assessments had found they were not suitable to be rehomed as household pets.
Cr Jinty MacTavish asked what DRD would do it the council allowed it to use the land but did not approve a civic grant.
"Would that mean you would not go ahead with the sanctuary?""No, no, no," Dr Pollard replied.
"It would just mean more fundraising and would make our set-up [task] harder."