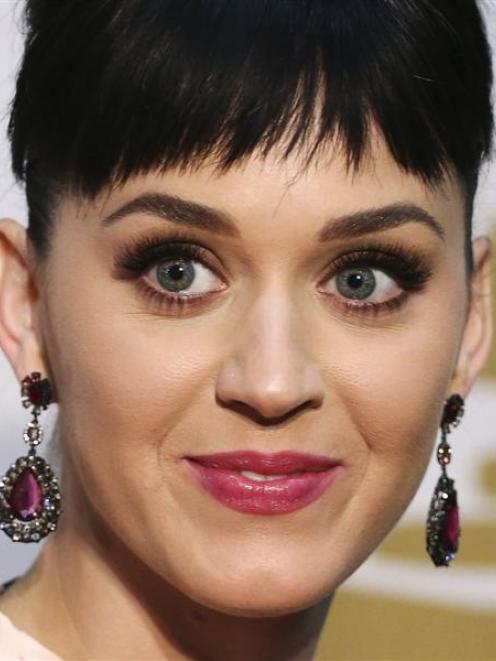 Rock legends the Eagles and pop star Katy Perry are both being targeted by the new head of Dunedin's Forsyth Barr Stadium.
Terry Davies yesterday told the Otago Daily Times his staff were working to secure the signatures of the United States-based music acts for concerts this year.
Perry has already confirmed she is planning New Zealand shows at the conclusion of the Australian leg of her tour in November. Dates are yet to be announced.
The Eagles, who this year are touring the United States, Britain and Europe, are rumoured to be discussing at least one New Zealand show - in Auckland or Wellington - in November or December.
Asked if he was in talks to secure Perry's signature, Mr Davies said: ''Yes, we are. We would be silly not to, knowing it's such a successful show, and we don't want Dunedin to miss out.
''We would love her to come to Forsyth Barr Stadium - we are in the mix.''
He would not be drawn on other details, but confirmed DVML staff were also chasing the Eagles.
Fairfax reported yesterday two promoters were vying to bring them to New Zealand for a one-off show in Wellington or Auckland.
Mr Davies said DVML had ''certainly registered our interest'' in bringing the band to the stadium, and was continuing to chase them.
''We'll be doing everything we can to secure this once the tour has been confirmed,'' he said.
''We know that our residents would be keen to see this legendary group under the roof.''
Mr Davies, who began as DVML chief executive only last week, has already said he hoped to secure at least one A-grade concert every two years at the stadium, as well as targeting more performers of the calibre of Neil Diamond or Sir Elton John.
Mr Davies said he expected a concert by the Eagles - if confirmed - would probably attract a crowd of 20,000 to 25,000 in Dunedin.
That was down on the 35,000 at Sir Elton's 2011 performance at the stadium, which Mr Davies said was also considered a ''B-grade'' event - but not performance - for the venue.
Perry, announcing her forthcoming Australian shows in February, tweeted: ''And don't worry, New Zealand ... I'm coming to see you Kiwis too! Dates announced soon!''