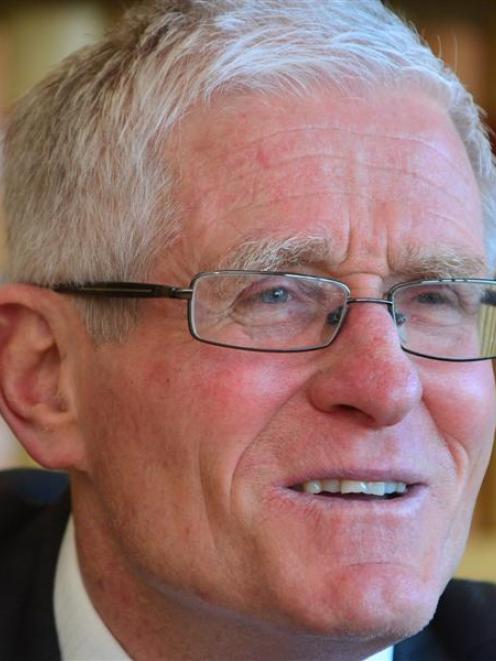 That it took more than eight years for answers to be forthcoming in the Shane Cribb case is ''totally and utterly unacceptable'', legal expert Mark Henaghan says.
His comments came after the Independent Police Conduct Authority released its findings last week into the prosecution of Mr Cribb, whose vehicle crashed into police officer, then Constable, Neil Ford's police ute in 2005.
Mr Cribb was convicted of careless use of a vehicle causing injury in 2006.
However, his conviction was overturned and Ford faced perjury charges after it emerged Ford had lied about the series of events which caused the crash.
The authority released its findings last Friday, which found multiple failings had resulted in police not uncovering the truth about the crash, although it made no recommendation for further action against the officers concerned and found no evidence of a conspiracy among police handling the crash investigation.
Prof Henaghan, University of Otago dean of law, said the amount of time it took for the findings to emerge could ''undermine the public's confidence in the process''.
''The public deserves a little bit better than that,'' he said.
The delay was ''unfair to all parties'' involved in the case, including the senior officers whom the report criticised.
The authority's investigation's findings also raised questions which needed to be answered as ''it's important to get as many facts as we can'', he said.
The report singled out Inspector Michael Cook - then a senior sergeant and acting Otago rural area commander - for his ''inadequate'' supervision of the crash investigation and stated although he was cleared of criminal wrongdoing, there was no indication police had addressed the ''shortcomings'' related to his supervision of the case.
Since the crash, Insp Cook had been promoted to the rank of inspector and was seconded to the Southern District's policing excellency project.
While he might ''have done some outstanding stuff and . . . balanced the ledger'', the failings highlighted in the authority's findings meant police needed to be transparent about why he had received the promotion, he said.
While employment matters might be confidential, ''in a situation like this, we do need a better explanation'', he said.
The authority also found police should have taken action at the time to deal with the concerns regarding Insp Cook's performance.
Prof Henaghan said the public should be made aware of what, if any, internal action was taken against Insp Cook as a result of his performance.
If no internal investigation into the concerns took place, ''it doesn't look good'' for police, he said.
While this case was ''not good PR'' for police, it should not undermine the good work police do. However, more transparency around what took place internally would improve public confidence, he said.
• Insp Cook has not responded to the Otago Daily Times' attempts to contact him.