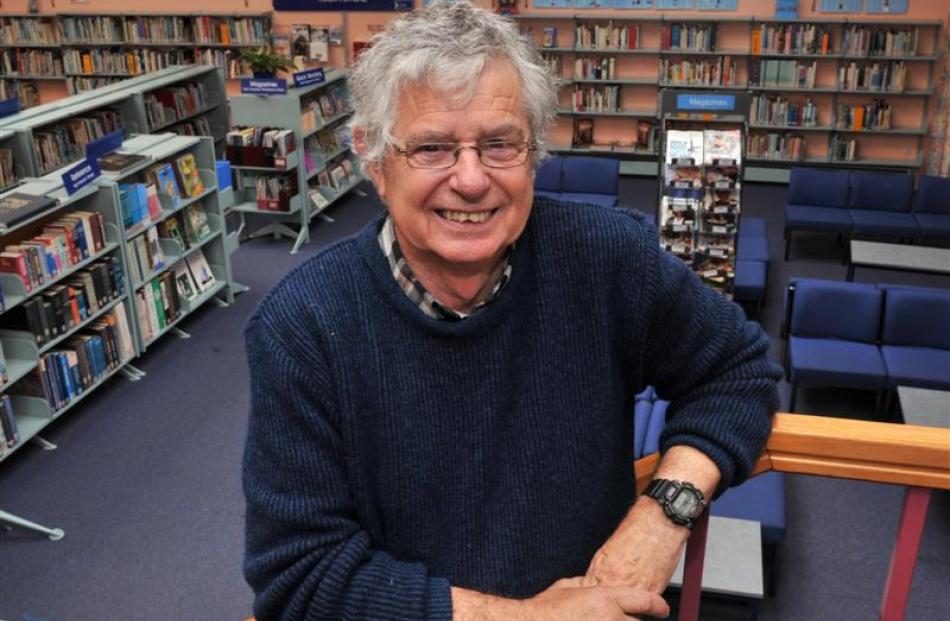 After 40 years of convincing Kaikorai Valley College pupils of the worth of Shakespeare, a Dunedin teacher is retiring.
Head of English and media studies David Cook (63) began teaching at the college in 1973, when he was aged 23. He first taught at the Dunedin school when training as a teacher in Christchurch, and loved the interaction with about 1200 co-educational pupils and the way head English teacher Charles Croot allowed him to develop his own teaching style.
''He gave free reign, with parameters.''
The college was at the forefront of using new technology, including video production and publishing, so after he was qualified he took a sought-after teaching position.
During the 40 years, he had occasionally considered moving on, but then the school would change, or he would be given a different role, like in 1986, when he became a trade teacher librarian and studied cutting-edge technology, like the internet, for teaching pupils. That technology led to the creation of online tutorials but when the position was disestablished, he returned to teaching. He became head of English and media studies in 2004.
Over the years, the language used by pupils had changed and their range of vocabulary had become limited. Generally, pupils were reading fewer books, but communication was always evolving, he said.
''It is changing. If it didn't we would all be speaking Chaucerian or Shakespearian.''
Some pupils loathed learning Shakespeare but many loved it, Mr Cook said, and there was still much to learn from the playwright.
''If he was alive today, he would be making fantastic movies about the human condition.''
During retirement, Mr Cook planned to renovate his house, fish, read fiction, cook for his wife Genoveva and support his 14-year-old son Christopher, who would be one of the pupils in his final class on Monday.