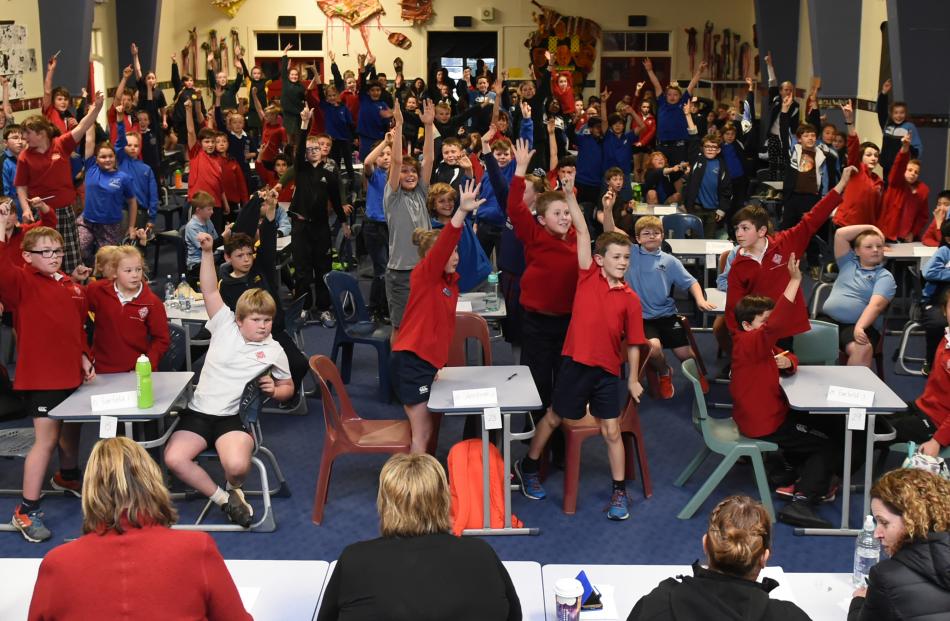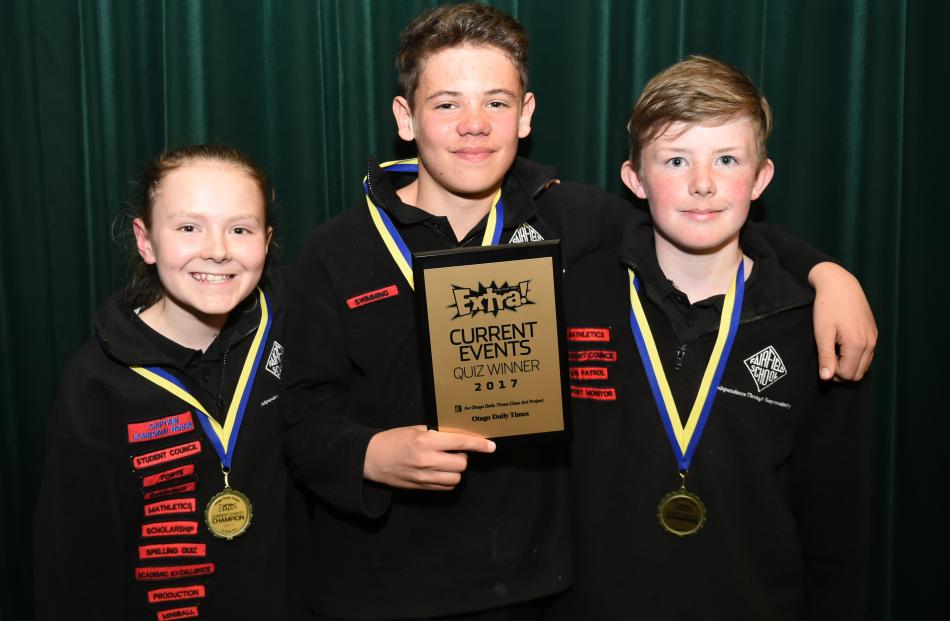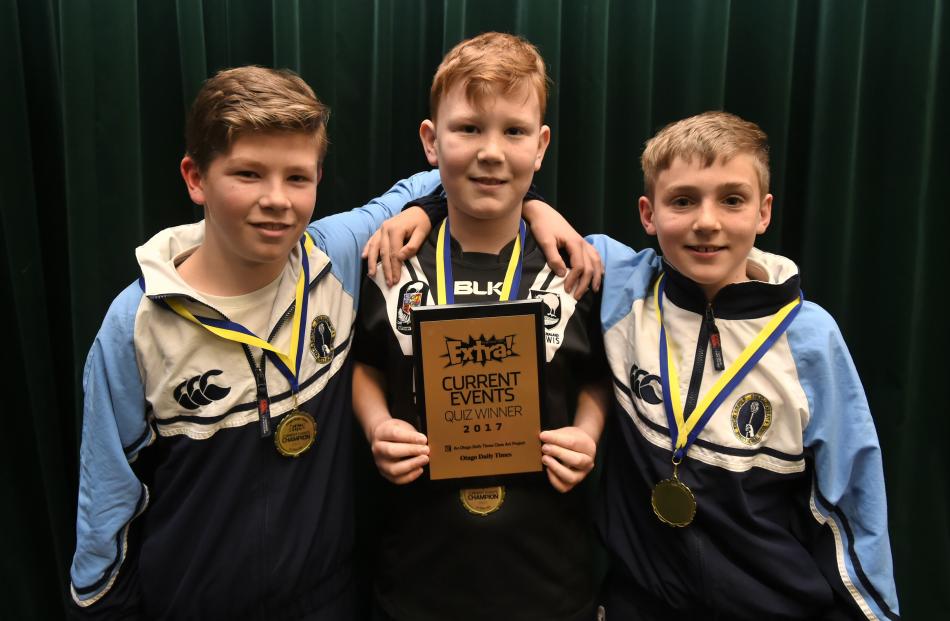 Three Fairfield School pupils are hoping they will be minor celebrities for at least today after they won the Otago Daily Times Extra! Otago year 7 and 8 current events quiz for the first time in the school's history.
Fairfield No1 team members Annabel Kelly, Connor Feist and Ben Turnbull denied squealing with excitement when they were named winners of the competition at Bathgate Park School last night.
''That wasn't us,'' Connor said.
''That was one of the other Fairfield School teams.
''We were all pretty excited because it's the first time the school has won.
''We're probably going to be celebrities at school tomorrow. You never know, eh?''
The team won with 97 points out of a possible 100.
They were followed by Tahuna Intermediate No1 and Tahuna Intermediate No4, which were second-equal.
The teams were quizzed on topics such as maps, flags, history and current events and asked to identify famous people from photos and verbal descriptions.
The year 5 and 6 competition was won by George Street Normal School No4, which scored 96 points.
Team members Connor Boereboom, Charlie Heller and Lucas Towend were both delighted and modest about their success.
''It was hard,'' Connor said.
''We were coming third at one stage but we must have pulled ahead on some of the end questions.
''I think we got lucky with some of the questions.''
The school has a proud history of winning the competition in past years.
Andersons Bay School No2 was second. George Street Normal School No2 and Macandrew Bay School No3 were third-equal.
The year 9 and 10 competition will be held at Kaikorai Valley College this afternoon.
The event was run by the Otago Daily Times, through Extra!, its monthly Newspapers in Education publication for primary, intermediate and junior secondary school pupils.