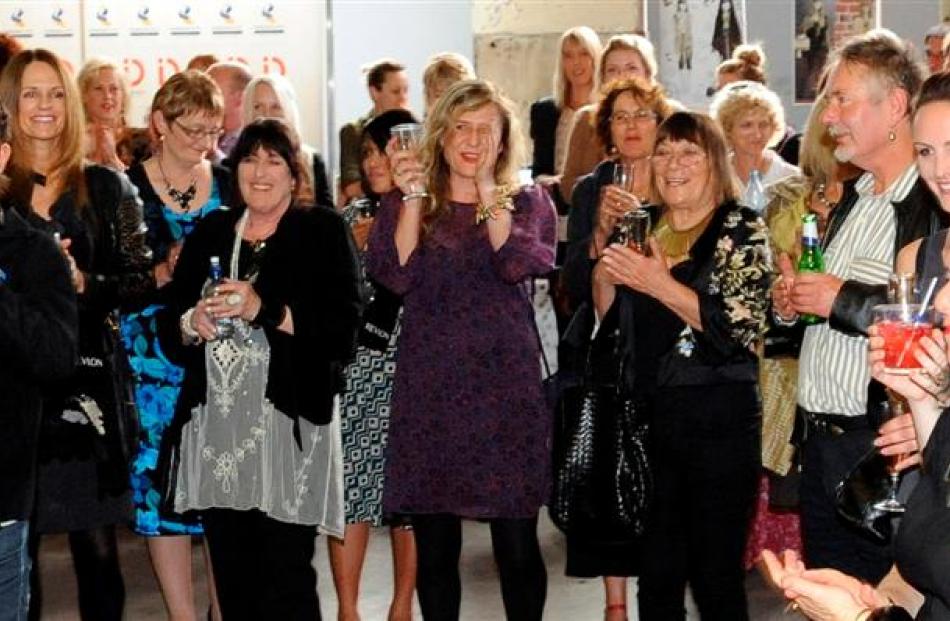 It took just one afternoon for Dunedin to charm German-born designer Lutz Huelle. The iD Dunedin Fashion Week international guest designer arrived in town late yesterday with his business partner David Ballu and described the city as "gorgeous".  
Speaking at iD's opening function, held in the Allied Press building last night, Huelle said the nicest thing about Dunedin was the people.
"We have already decided we are coming back."
Fresh from Paris Fashion Week, the two-time winner of Andam, Europe's biggest fashion award, was excited about being part of iD.
"It seems like the trip was really worthwhile. It's good to see how it works in other parts of the world."
About 200 people attended the opening, including iD guests British fashion writer Hilary Alexander and Australian fashion authority Nicholas Huxley.
Dunedin designer Donna Tulloch, of Mild Red, said: "We have an amazing amount of designers here and so for us to put on a show and say, 'We can do it here; you don't have to be in Paris,' it's all good."
iD Dunedin Fashion Week committee chairwoman Susie Staley said the event, now in its 13th year, had become increasingly important.
"We are actually on the list of international fashion shows."
She hoped the "cocktail of events" on offer would impress.
However, Ms Staley also highlighted the importance of iD gaining a naming rights sponsor.
The Dunedin City Council was the week's premier funder and without it "we simply would not be able to hold iD fashion", although it "could be bigger and better" with greater funding.
Tickets are still available, from TicketDirect, to the iD International Emerging Designer Awards Show tomorrow, and to both iD Dunedin Fashion Shows on Friday and Saturday nights.