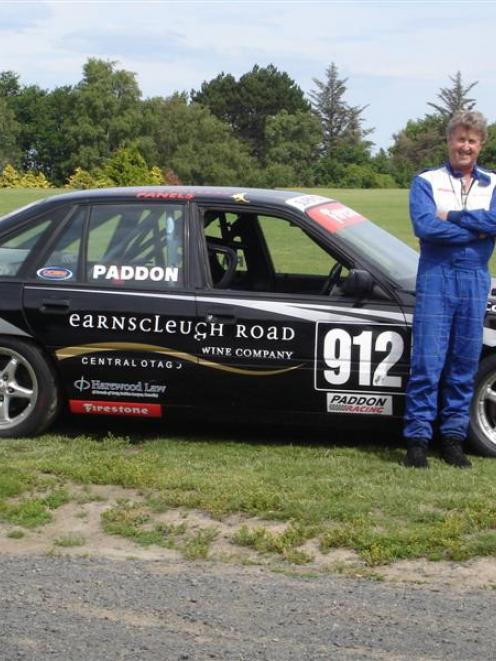 Organisers of the Southern Festival of Speed say the classic and historic race series will return to Dunedin in 2012.
The festival had struggled with debt and compliance issues, but was on track to return within two years, chairman Craig Paddon said yesterday.
"The last festival, in 2007, ran at a loss and there's still some overhang of debt from that.
It was at the point that we were thinking we'd have to wind it up, but our creditors have been very understanding and supportive of the event," he said.
"We have a plan in place to extinguish most of our debt.
We've already raised $10,000 from our supporters this year and we've also started the resource consent process for the next festival."
The Dunedin City Council had required a new resource consent application, as the event had not been run for three years, he said.
"The motorway upgrade in Caversham is also going to take 18 months to complete, so that's also going to be another factor and the economic reality is that quite a few international competitors aren't moving their cars around like they used to.
Because of the combination of things, the committee decided to wait till 2012."
The next Southern Festival of Speed would be run between October and November, 2012, Mr Paddon said.
The festival started in 1989 with the revival of the 1950s Dunedin Street Circuit.
However, the race was cancelled in 2001 when concerns were raised about legal culpability in motorsport after two spectators were killed in 1998 at a Queenstown event.
The race was reinstated the following year, but was later moved from its traditional February date to September, because of a clash with festival events and an increasingly crowded national motorsport calendar.
More than 40 entries are expected for the Southern Festival of Speed annual -mile standing sprint, which will be held on December 11 in Princes St.
"It's a fundraiser event and it keeps the spirit of motor racing alive in Dunedin.
We've got resource consent for that for the next five years," Mr Paddon said.
Entries close on December 9.