Bra Trek!
If a fairy godmother appears in the kitchen - where you've been kept as an impoverished hostage for years - and grants you three wishes, do you really want to waste a wish on marriage to a stranger who found your shoe?
In Bra Trek!, London comedienne Charmian Hughes asks, what if fairy-tales were designed to make you ``know your place'' and whether it is time to ``bust out of the myth-driven stereotypes that bind us and boldly go in search of a true fit for our inner selves?''.
Hughes is an Edinburgh and Glastonbury Festival veteran who brought her show, Soixante Mirth, to the Fortune last year.
• Fortune Theatre, March 11-14, 8pm
The Journey: From Ayr to Here
Stories, music and moving images depict the trials and tribulations faced by Scottish migrants in the late 1800s when they set out for a new life in Dunedin.
Robert Scott and Michael McLeod will perform original music as the soundtrack to a selection of stories and poems commissioned from local writers. Scott and McLeod have long been part of the local and New Zealand music scenes, playing in bands such as The Alpha State, The Bats, The Clean and Shifting Sands.
• Dunedin Musicians' Club, March 10, 8pm, and Havana Club, March 15, 7pm. All ages, licensed
Blood Relative
Family will always be there for you ... unless they disapprove of you, or are dying, or can never be born. Genderqueer Ren Lunicke, Ren's disapproving mum, and Ren's dying grandmother are on borrowed time to resolve their struggle with the mythology of ``happy family'', the limitations of biological kinship and the power to redefine family for themselves.
• New Athenaeum Theatre, March 8-10, at 6pm, and March 10, 11, 2pm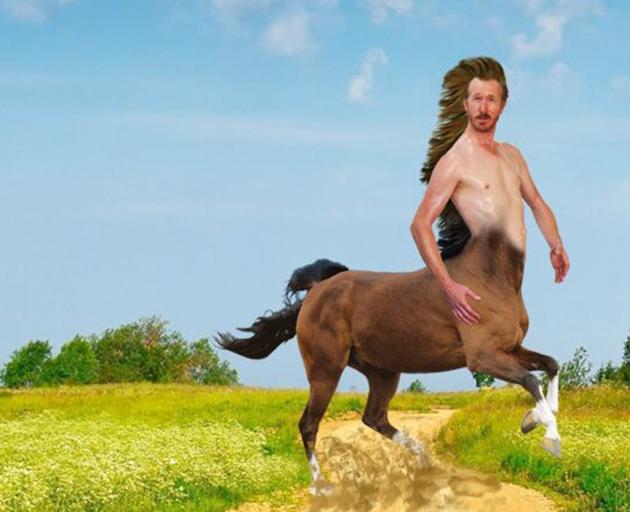 Centaur: Half Horse, Half Artist
Does art come from our human part or our animal part? If the answer is the latter, why aren't more sheep exhibiting nationally in galleries? From acclaimed comedian Jesse Griffin (Wilson Dixon) comes a totally immersive show about art.
• Urban Dream Brokerage, March 8-10, and March 15-17, 8pm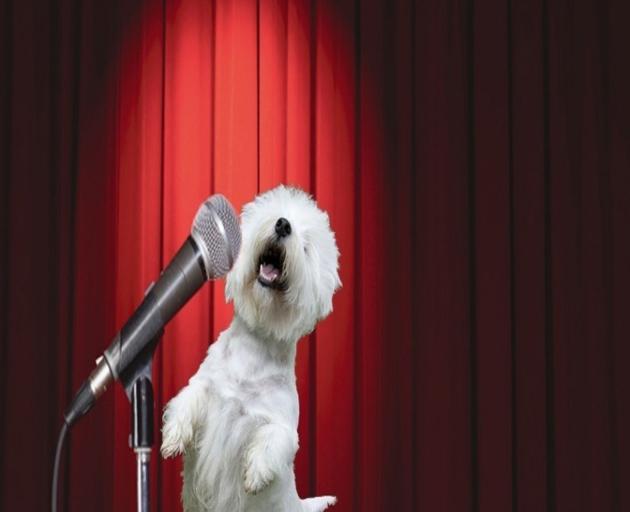 Best of Scottish Comedy
Expect sideswipes and observations of the world from a Scottish perspective when Best of Scottish Comedy returns to Dunedin with a new line-up. Dunedin Fringe regular Bruce Fummey (2014 Scottish comedian of the year, Burns enthusiast and former rugby player) is joined by Ray Bradshaw, a double Scottish Comedian of the Year finalist.
• Emerson's Festival Club, March 8-10, 8pm (R16, language)
Dark Dunedin: Heaven Looks On
Dark Dunedin is a three-episode podcast from Prospect Park Productions and this event is an opportunity to join the creative team for the launch of season one, Heaven Looks On. The fictional thriller is set over a hot, stormy, long weekend as the students are arriving in Dunedin for the start of the academic year and something strange is happening with the kereru in the Town Belt. Prospect Park Productions was established by producer H-J Kilkelly and writer Emily Duncan in 2016. The launch includes a mini-tour of some of the key locations in the story, discussion and refreshments.
• Venue to be revealed upon registration, March 11, 3pm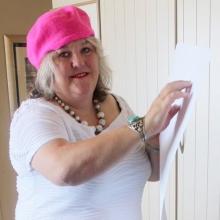 Boy Braille
Have you ever wondered what it would be like to read with your fingers? Boy Braille is a live reading performance by That Blind Woman, Julie Woods, that tells the story of a little French, boy who changed the world with his dots. Come along, be plunged into darkness and leave with your own name in braille.
• Fortune Studio, Sunday, March 11-13, 6pm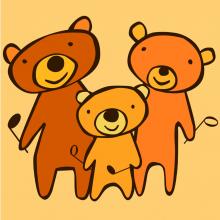 Three Bears, Four Notes
A double bill of two short comic musical treats. Goldilocks a la Mozart retells the familiar tale with a modern twist, set to well-known music by Mozart. In contrast, The Four Note Opera is a witty musical journey which lays bare the conventions of opera. How will four singers survive with no plot and only four notes? Only the director knows.
 •Hanover Hall, March 8, March 10, 11, 7.30pm