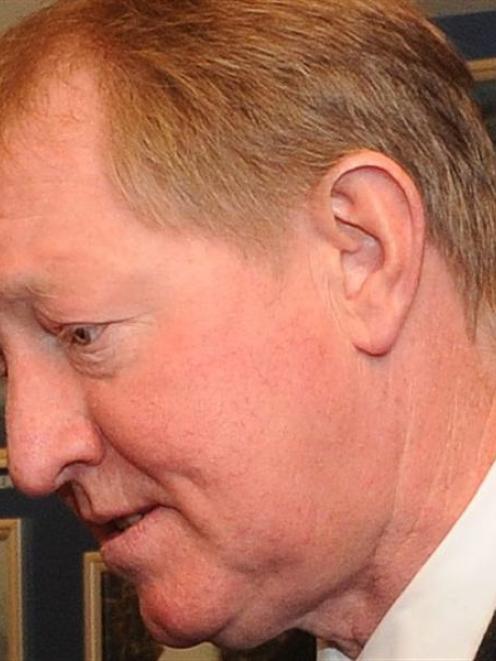 Conservation Minister Nick Smith praised a Dunedin-based trust yesterday as he announced $200,000 of Government funding, but the money will not meet its bottom line.
Dr Smith said the Yellow-eyed Penguin Trust was on the ''cutting edge of community partnerships''.
The trust was a perfect example of the new partnerships approach the Government was seeking through the Department of Conservation, he said.
The trust will receive $200,000 over two years from the Government's new $26 million four-year Community Conservation Partnerships Fund.
The fund provides money to community-led groups for public and private natural heritage and recreation projects.
Dr Smith told an event at Taiaroa Head yesterday he wished, when he set up the fund in March, there was similar ''horsepower'' behind every endangered species in New Zealand.
But he did not grant the full amount the trust had sought.
Trust general manager Sue Murray said she could not disclose the amount the trust asked for but acknowledged the funding would not meet the organisation's ''bottom line'' for next year.
''It still leaves a shortfall.''
The trust had been paying one of its staff member's salaries out of its capital fund after funding from the Government's now defunct Biodiversity Advice and Condition Fund ran out in March. Funding for another staff member runs out in September.
One of the trust's biggest struggles was finding funding for field staff who did the core conservation work, as many grants were ring-fenced for certain activities or products, she said.
Despite this, Mrs Murray was enthusiastic about Dr Smith's announcement.
''I'm delighted at this offer of support,'' Mrs Murray said.
''It reflects the respect and the value [the Government] holds for our work with this endangered species.''
The funding would ''certainly help us for the next couple of years'', she said.
Just how the funding would be spent, depended on its guidelines, and was discussed by the trust's board at a meeting last night.
There were no other opportunities for Government funding, she said.
The trust had received about $1 million from the biodiversity fund in the past decade.
Its major supporter was Mainland, which provided $75,000 ''untagged'' a year, she said.
The rest of the trust's funding came from other grants and bequests.
Dr Smith also announced yesterday $100,000 for the Southern Seabird Solutions Trust Hauraki Gulf project, which aimed to raise awareness within the recreational fishing community of the risks to sea birds.
The trust is a collaboration between Seafood New Zealand, Ministry for Primary Industries, the Conservation Department and Te Ohu Kaimoana.