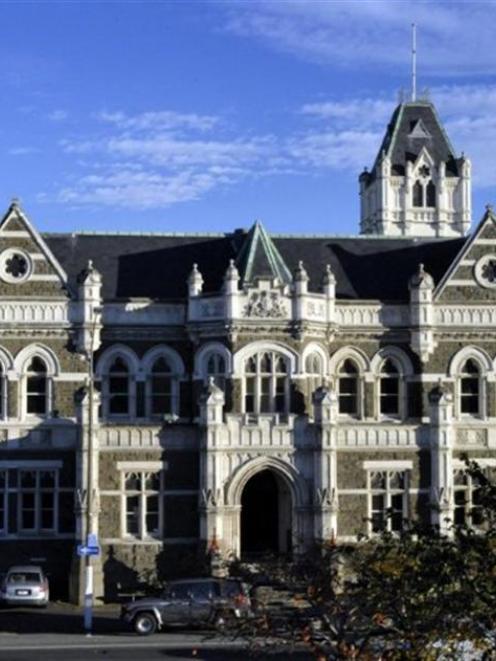 Dunedin's historic courthouse will be saved, strengthened, restored and have all its court service returned to it.
The decision was made in today's final Cabinet meeting of the year. Justice and Courts Minister Amy Adams announced the outcome just after 4pm.
"The Dunedin courthouse is one of New Zealand's most notable historic buildings and Cabinet's decision reflects its significance, both as a part of the city's rich cultural heritage and its importance to the region's legal fraternity," Ms Adams said.
The decision means a ''more than $15 million'' overhaul of the Stuart St complex, bringing it up to between 60% and 70% of new building standard, as well as ''provision the buildings to operate as modern court facilities''.
The Stuart St facility was closed in 2011 and a temporary facility established in High St after engineers found that parts of the building fell well short of the minimum 34 percent rating required under the National Building Standard.
The strengthening project is expected to take two years, during which that time court services will continue to operate from the temporary High St court.
Ms Adams said the Ministry of Justice would call for tenders in the first half of next year, with a main contractor expecting to be appointed ''later in 2016''.
She said said it was her desire to see court services returned to the historic building.
"From the beginning, I've maintained that it's been my intention, expectation and desire to see court services returned to Dunedin's historic courthouse and this decision delivers on that commitment."