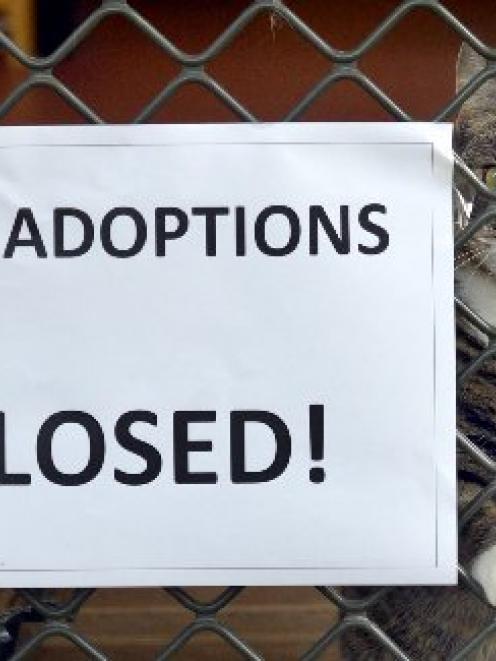 Cleaners armed with fumigation, waterblasting and steam-cleaning equipment were busy at the Otago SPCA yesterday in a bid to kill a deadly virus which hit the facility's cat population.
About 40 cats came into contact with the feline panleukopenia virus (FPV) late last month, when a stray cat infected with the disease was brought in by a member of the public.
FPV primarily attacks the stomach lining and the bone marrow, and symptoms include vomiting, profuse and bloody diarrhoea, anaemia and severe dehydration.
Executive officer Sophie McSkimmings said there had been no signs of the disease for the past three days. Cleaners were brought in yesterday to fumigate, waterblast and steam-clean surfaces of the room where the infected cats had been kept.
''The virus in that room has been killed. What we are going to do as a precaution, is to clean the other rooms step by step, just to be sure. It's a good opportunity to do it.''
The cat adoption centre has been closed and under quarantine since the virus was detected. It was hoped it would be reopened to the public on May 22.