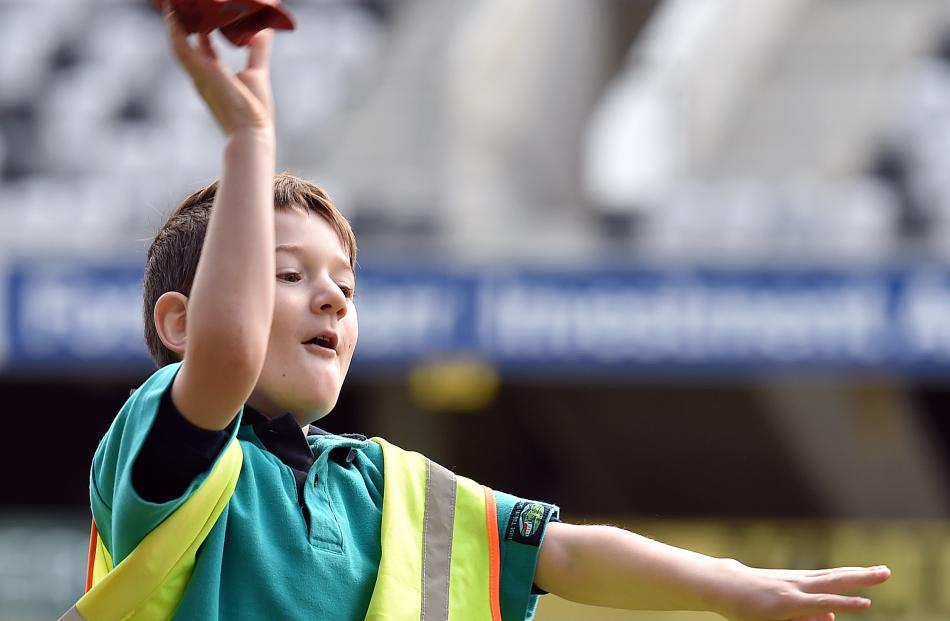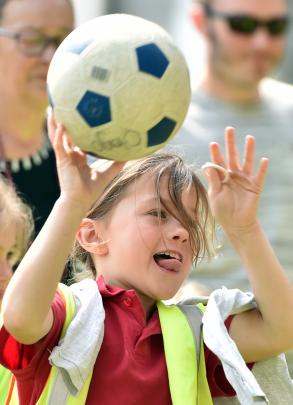 Hundreds of pupils went wild in Dunedin yesterday.
Sport Otago community and schools adviser Kerri Maclennan said about 750 pupils participated in Percy's Safari Adventure Fun Day at Forsyth Barr Stadium.
The pupils were from 11 Dunedin schools - Concord, East Taieri, Fairfield, Kaikorai, Liberton Christian, Mornington, Musselburgh, St Mary's Kaikorai, St Peter Chanel, St Francis Xavier and Waitati.
The pupils, who were a mix of ages ranging from new entrants to year 3, played a variety of games and activities on the stadium turf.
The day was a success, Mrs Maclennan said.
"It went all to plan and ran smoothly."
The event had a safari theme and activities featured "animal friends" such as sock-puppet Percy: "the monkey who loves to move".
Pupils from two Dunedin high schools - Otago Boys' and Otago Girls' - took on leadership roles and helped run events.
Children were awarded certificates and spot prizes for completing a range of activities.
The event provided an opportunity for children to participate in fun games and activities and for the teachers to see how easy the games were to run.
"When children engage in fun quality physical activity experiences, we are helping to build the foundations for them to choose and enjoy physical activity for life," Mrs Maclennan said.
Fundamental movement skills were the physical skills which children need to participate successfully in all types of games, physical activity, and sports.
By developing these skills, children could establish a sound base for sport skills such as throwing, catching, hopping, jumping, running, and kicking.