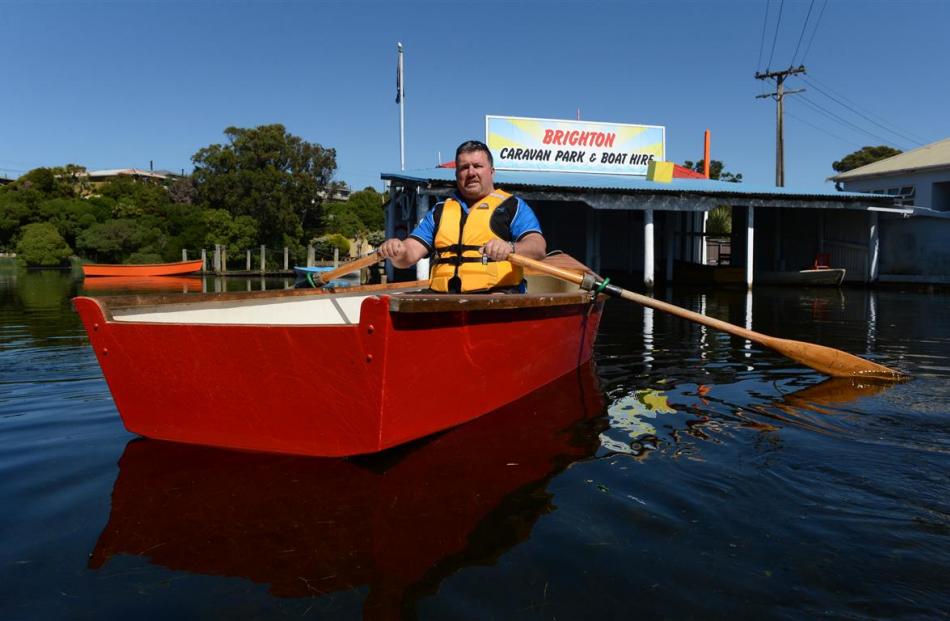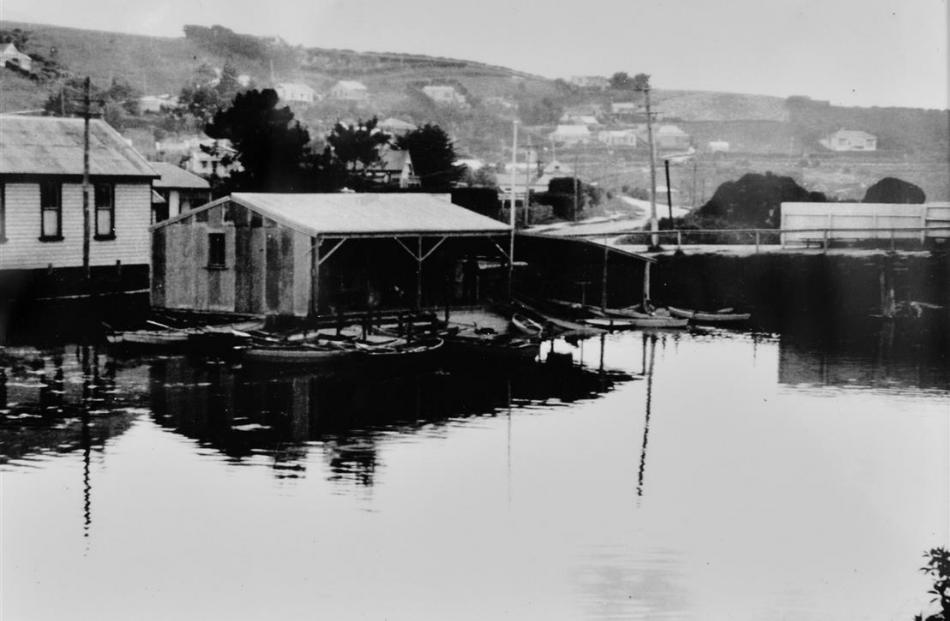 Whether it's taking a rowboat up the creek with the kids or having a peaceful paddle with your partner, a Dunedin institution is back.
Brighton Boat Hire, home of hiring small boats for short Otokia Creek excursions for more than 100 years, reopened three weeks ago after a five-year hiatus.
Owner of Brighton Caravan Park and Boat Hire Antony Burtenshaw said reopening the boat hire service was on the agenda the moment he bought the business in 2013.
A mechanic by trade, Mr Burtenshaw had immediately set about restoring the shed and two dozen boats, which had not been used since about 2010.
"It was here but it was closed. The previous owner had decided he didn't want to invest in it. He just didn't have the passion for it. But previous to that, it had been operating for years.''
Precisely how many years Mr Burtenshaw did not know, but historic photos now lining the shed's walls showed the building itself was well over 100 years old, he said.
"And the operation could have been going, who knows, a lot longer than that.''
When he bought the business, the shed was "just a shell'', he said yesterday.
"I actually fell through the floor when I first came in.''
But his own upbringing had included an ongoing association with water, something that drove him to restore the facilities and the business.
"I wanted to give the kids an opportunity to do what their parents, their grandparents, their great-grandparents had done.''
The cost of the work had come in "somewhere between $10,000 and $20,000'', with many hours of hard labour on top of that.
All the boats and canoes needed years of neglect scrubbed off them, which involved hour after hour with a bucket and cloth.
The three family-sized rowboats were repaired and repainted.
During the renovation of the shed, some of the original piles were found, which Mr Burtenshaw used to build a small counter.
The work had concluded when the service reopened late last month.
"It's been really good. There's been a lot of positive feedback. There are a lot of people who did this when they were kids, coming back.''
One couple, in their 80s, had told him they used to cycle to the boat shed from Dunedin when they were young.
That feedback had encouraged him to "continue on with it and grow it as far as I can''.
Plans for additional boats and other items to hire would be announced in time, he said.