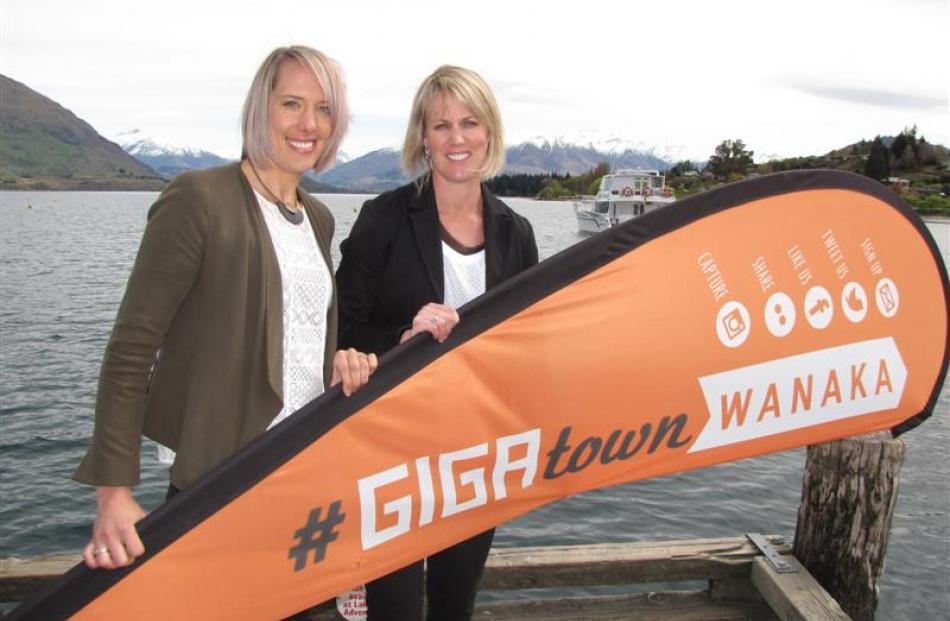 Dunedin and Wanaka are rallying their online troops as the race to become the southern hemisphere's first ''gigacity'' enters the home straight.
In Dunedin, city council chief executive Dr Sue Bidrose said a win on November 26, when final Gigatown results are announced, would be ''transformational'' for the city.
Chorus says its Gigatown competition is a way to help educate and inspire New Zealanders about the possibilities opened up by ultra-fast broadband.
The blast of extra internet speed would deliver a major boost to the city's information technology, research and education sectors, as well as everyday internet users, Dr Bidrose said.
''I can't think of another single thing that would make as big a difference to the Dunedin economy as winning this,'' she said.
It would also provide the best return on Chorus' investment for New Zealand, she believed.
In Wanaka, campaign committee spokesman Peter Marshall said the town hoped to create a ''really cool, economic, sustainable town ... and on the back of something like this campaign we can actually do that''.
And despite Gigapoints not being adjusted for population sizes in the final, Wanaka was holding its own in a ''David and Goliath'' battle, Mr Marshall said.
The Chorus competition will see one of five finalists - the others are Timaru, Gisborne and Nelson - become the first to receive full access to one gigabit per second (1Gbs) internet speeds.
Residential homes and businesses in the winning centre will receive gigabit-speed internet services at drastically reduced entry-level prices for three years, and a $500,000 community grant and $200,000 start-up innovation fund are part of the prize pool.
The five finalists are also preparing for the next stage of the competition - a trip to the United States city of Chattanooga, Tennesse, next week.
Two representatives from each centre will be in Chattanooga to find out how the once-struggling city had turned its fortunes around during the past decade, helped by gigabit internet speeds.
The network - originally introduced for a power company's ''smart grid'' - had attracted $50 million in new venture capital, fuelling business growth and creating between 1000 and 3500 new jobs.
Dunedin will be represented in Chattanooga by Dr Bidrose and Gigatown Dunedin campaign organiser Josh Jenkins, and Wanaka by Gigatown Wanaka social media campaign manager Arna Craig and overall campaign manager Kelly Good.
While there, the finalists will present their plans for gigabit internet speeds, as part of a Dragon's Den-style event involving all finalists.
Draft copies of the plans had to be submitted by yesterday, and refined versions would eventually make up 50% of the competition's total points tally for each finalist.