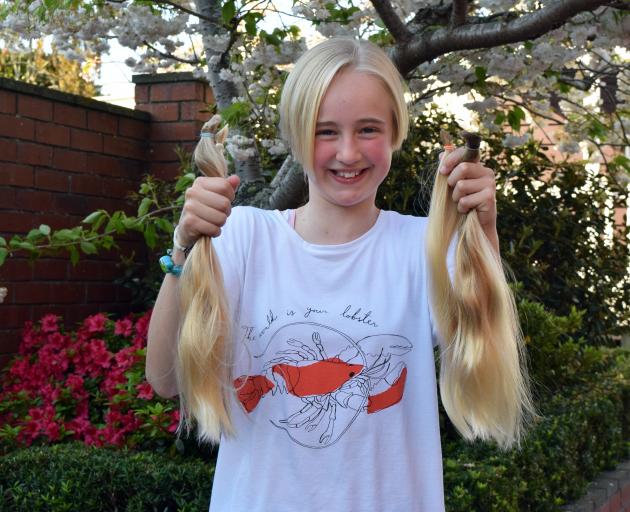 A Dunedin girl has lost her beloved locks for a good cause.
Aoife Sievwright (11) had nearly 40cm of her long blond hair chopped off at her home in Maori Hill last weekend.
She had her hair cut for two reasons - she was a friend of a family who lost a child to cancer last year and she had a friend with alopecia, a condition in which hair is lost from areas of the body.
The chopped hair was being sold to Dunedin wigmaking business Freedom Wigs and would boost her fundraising for the Child Cancer Foundation to about $1800.
Aoife said she was "a little scared'' when hairdresser Carol Robertson invited friends and family to cut the hair off.
``When my sister was doing it and laughing.''
The Maori Hill School pupil said she had only had her beloved hair trimmed before, but a short hairstyle would help her keep cool as temperatures reached 30degC on Saturday.
Child Cancer Foundation southern region business development manager Claire Robb thanked Aoife for her ``incredible gesture and generosity''.
"The money she has raised will make all the difference to children with cancer and their families."