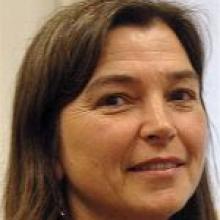 The level of harm being caused by the use of alcohol should concern people more than general trends about drinking, health researcher Dr Jennie Connor says.
Commenting on the Ministry of Health national survey on alcohol use, released this week, Dr Connor, a senior lecturer at the Department of Preventive and Social Medicine at the University of Otago, said the report confirmed hazardous drinking and harm resulting from drinking was widespread.
"At the very least, it is not getting any better."
Asked about the finding that there had not been an increase in the prevalence of hazardous drinking among those aged 16 to 24 between 1996-97 and 2006-07, Dr Connor said the way that was measured in the two reports was not specific enough to identify some changes.
The report also suggested there had not been an increase in the use of alcohol overall over the 10 years, but there had been for Maori and Pacific people.
Dr Connor said there had been other indicators that the overall consumption was quite stable.
She said the test used to determine hazardous drinking, called the alcohol use disorders identification test, only measured the amount consumed on each drinking occasion in broad categories in two out of 10 questions.
Despite this not being a good measure, it showed there had been an increase among 18- to 24-year-olds in the hazardous drinking category, but the increase was not statistically significant.
Almost 7000 people aged 16 to 64 took part in the survey.
Participants were interviewed about their drinking in the 2006-07 year.
The report found young people were more likely to be harmed by drinking, either by their own or other people's actions.
Changes in the level of harm over time could not be established because of the way earlier surveys were undertaken, the report said.
Dr Connor said harm arising from heavy drinking included violence, unintentional injury, crime, abuse, neglect of children and major family disruption. It was irresponsible not to introduce strategies to reduce harm.
"Even if the harm was not getting worse over time, how would that change what we need to do?" she asked.
Reducing the availability of alcohol, eliminating active promotion by liquor companies, increasing price regulation or tax, increasing the purchasing age, and giving communities more control over the licensing of liquor outlets would have the greatest effect on the heaviest and most vulnerable drinkers.
Such strategies would have little impact on moderate drinkers, she said.
Dr Connor said drinking during pregnancy was another issue highlighted by the report.
More than a quarter of women who had been pregnant in the previous three years had consumed alcohol while pregnant.
Women who identified themselves as European/other ethnic group were most likely to do that.
Women in more deprived neighbourhoods were not more likely to drink during pregnancy than those in other groups.
Almost 70% of women who had been pregnant in the previous three years had been advised not to drink alcohol during pregnancy.
Asian and Pacific women were significantly less likely to have consumed alcohol while pregnant and they were also less likely to have been told not to drink when pregnant.