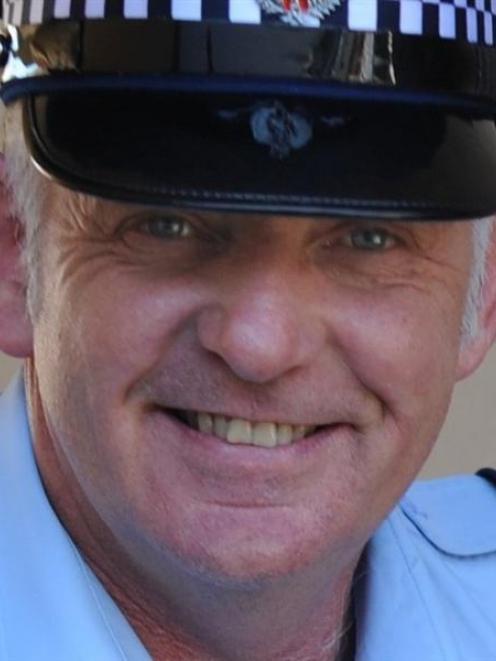 Young people charged over a crime spree were in a stolen car pursued by police at high speed just hours after being remanded on bail in Dunedin, police say.
Six people, aged between 17 and 20, were arrested south of Oamaru on Monday night after allegedly stealing a Lexus car from Christchurch which was also linked to a petrol ''drive-off''.
On Tuesday, Sheldon Alexander Hughes (19), of Kumara, Zackery William Hughes (20), of Cobden, Annalise Elzabeth Tunnicliffe (18), of Christchurch, Dennis William Tunnicliffe (20), of Kumara, Tia-Maree Frew (18), of Kumara, and Nahida Ann Foulsham (17), of Waianakarua, were each given registrar's adjournments to Friday.
Senior Sergeant Brian Benn, of Dunedin, said hours after their cases were adjourned, a white Nissan Bluebird, registration ZQ1053, was stolen in Oamaru, about 7.30pm.
''We believe some of those folks were responsible and we haven't located them yet,'' Snr Sgt Benn said.
''They have headed north, but they have continued to take cars.''
The Nissan was then involved in a police pursuit in South Canterbury, which was abandoned in the Morven area after the stolen vehicle reached speeds of more than 150kmh.
Sergeant Mike van der Heyden, of Waimate, said police pursued the vehicle for about 3km, heading north from Glenavy, on State Highway 1.
Police abandoned the chase because of safety concerns, he said.
The owner of the Nissan told the Otago Daily Times he was more concerned about the contents of his car, which included his firearms licence.
He said he had left the vehicle unattended with the keys inside for no longer than five minutes when he heard wheels spinning outside and discovered it had been stolen.
Anyone with information should call Crimestoppers on 0800 555-111.