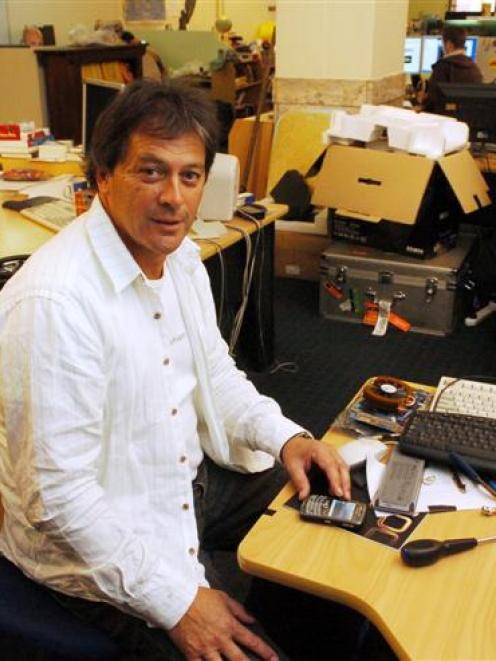 In April last year, Animation Research managing director Ian Taylor entered the Moray Pl offices of his Dunedin company with every intention of closing it down.
A deal to provide graphics for cricket in India had gone sour, with the company pulling out of a contract that had been signed, and his legal advice was that it could take 20 years before a case reached court.
The future was looking bleak.
"For me, it looked like I could not do this any more. It's all over," he said. "By the time I'd gone in [to work], I'd given up."
By a twist of fate, on that same April day, front page news in the Otago Daily Times was that Fisher and Paykel would be making 430 people redundant.
That news made Mr Taylor think twice about his decision.
"I thought 'I can't do it today. I'll do it next week'."
In the course of the week, he considered all his options, and by taking measures such as selling shares in a business the company owned, he found a way to pay his bills and keep the company going on a month-to-month basis.
He was helped by staff who told him the company had been going too long for him to give up on it - and that he should fight it out.
As the year progressed, work began to come in, including a contract for a 3D film for Te Papa, the Louis Vuitton Cup and Formula One work for the BBC.
"It's just fate really - you've got to look at it and wonder."
In a difficult economic environment, communication between the city's businessmen and women was important, and saving workers' jobs should be their aim, Mr Taylor said.
"I just think the future is tough for everyone. It's so easy to be sitting here and thinking you're on your own; you're the only one doing it hard.
"In these times, we should be talking more to each other, not less."
The money earned from the BBC contract was not its most important aspect, he said.
"I thought 'we are going to win this to save jobs'. In small- to medium-sized enterprises, it's all owners of these businesses think about."
Larger businesses could make 10% of their workforce redundant, but for those smaller businesses "if you lay someone off, it's a Nathan or a John, and you know their families".