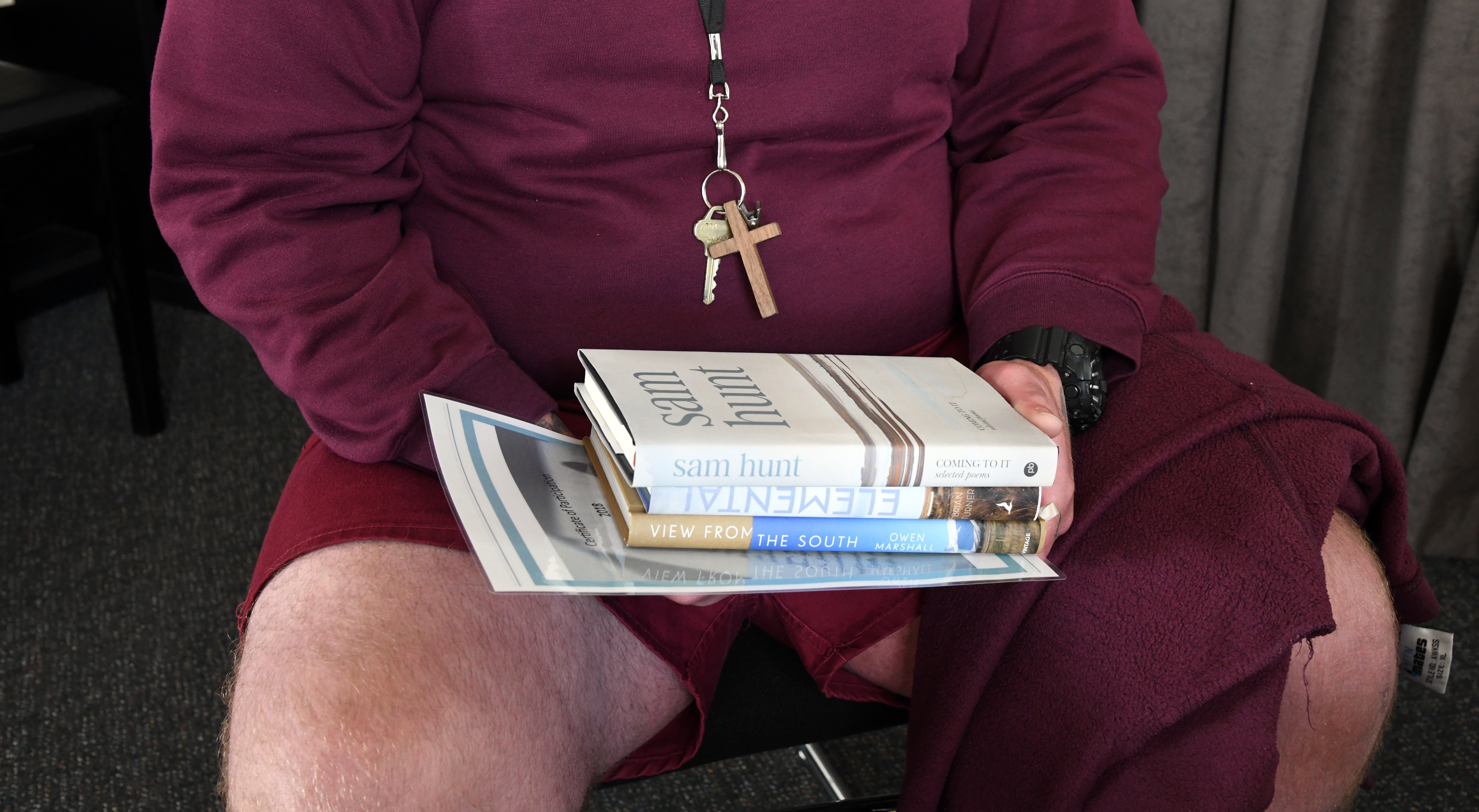 The inaugural winner of "New Chapters" admits it sounds cliched, but says the triumph has changed his life.
Sam (not his real name) won the people's choice vote in the
Otago Daily Times
' 2018 prison creative writing competition for his poem
The Plover
and said it gave him a massive confidence boost.
He was released from the Otago Corrections Facility in 2019 and was now determined to follow his dream as a musician and songwriter.
"Writing is my future. It's something I want to build my life around," Sam said.
Before his incarceration, he had enjoyed music but had only been comfortable playing the odd cover song.
Since the win, he had written 60 originals, recorded a music video, played numerous gigs and made valuable contacts in the industry.
Things were not always so positive.
Sam was locked up for several years for a serious crime.
"Everything just kind of piled up on me and I got myself in a bad situation," he said.
When he entered the prison, his pessimism reached new lows.
"I didn't give up on life but I gave up on having a future."
His turnaround started with a "yes".
Every time Sam's Corrections case manager asked him whether he wanted to attend a course he would answer in the affirmative.
If there was a certificate at the end of it, he was in.
There was Bible studies, correspondence courses, drama, ukulele groups and carpentry.
Sam got involved with the writing group run by University of Otago criminology students — then "New Chapters" was announced.
"At school, I was really bad at maths but top of the class in English.
"But as you get older, all that stuff drops off and you forget about it," he said.
"New Chapters tapped into that feeling I had. It gave me that confidence to write without being judged."
Winning the people's choice award, Sam said, was "really special".
"If you told me [where I would be now] in 2016, I'd say you were crazy," he said.
"Sometimes what you think is the end is just the beginning. It sounds cliched but that's how I feel."
His advice to those behind bars considering entering the competition this year?
"Go for it. Write what you feel," Sam said.
"People do wrong and I want them to know there's a chance to change."
Prisoners have until the end of the month to enter.
The plover 
You caring for your little ones is such a sight to see
You keep them warm under your breast and keep them danger free
If they go too far foraging you call them back to you
And they come waddling back to mum in a single-file queue
Standing tall and looking out, you never miss a thing
Your eyes on one, the other hides beneath your gentle wing
I've seen them eating all day long, you haven't had a bite
A sparrow comes along and you protect with all your might
The Southland winds they blow your perfect feathers all around
And I wonder why you're standing there, firmly on the ground
I guess it's because your little ones don't have the strength to fly
But your song is telling them that all they need to do is try
They're doing just as mother does, it's nature at its best
The search for food draws to an end, it's time to take a rest
As you do I notice that their dad is standing guard
He's only small but bravely holds the threatening facade
It's getting dark, it's getting cold and soon it's going to rain
You made it with your little ones through yet another day
So nestle up and keep them warm, the day will start again
And know that you're the perfect mum, my little plover friend