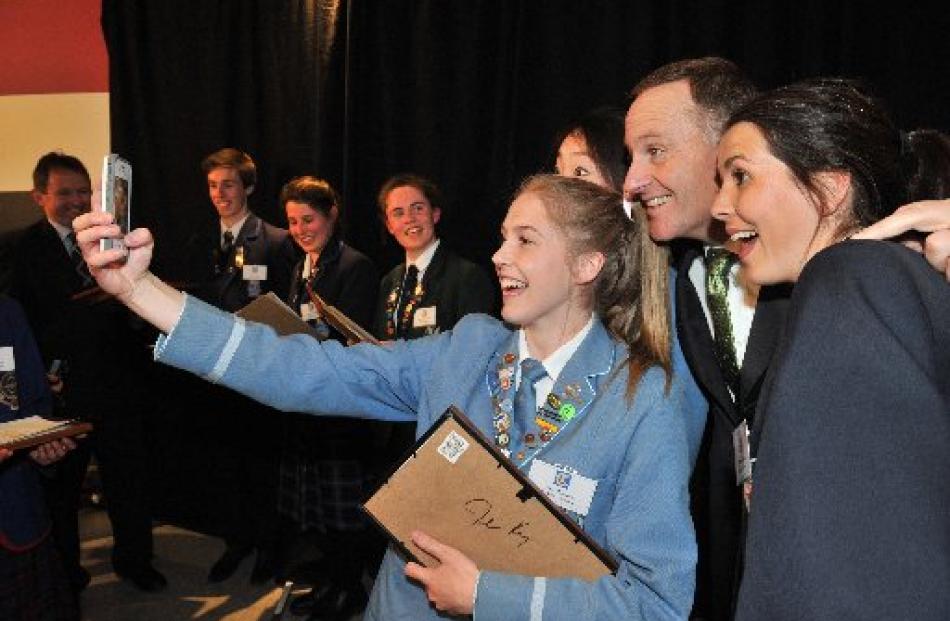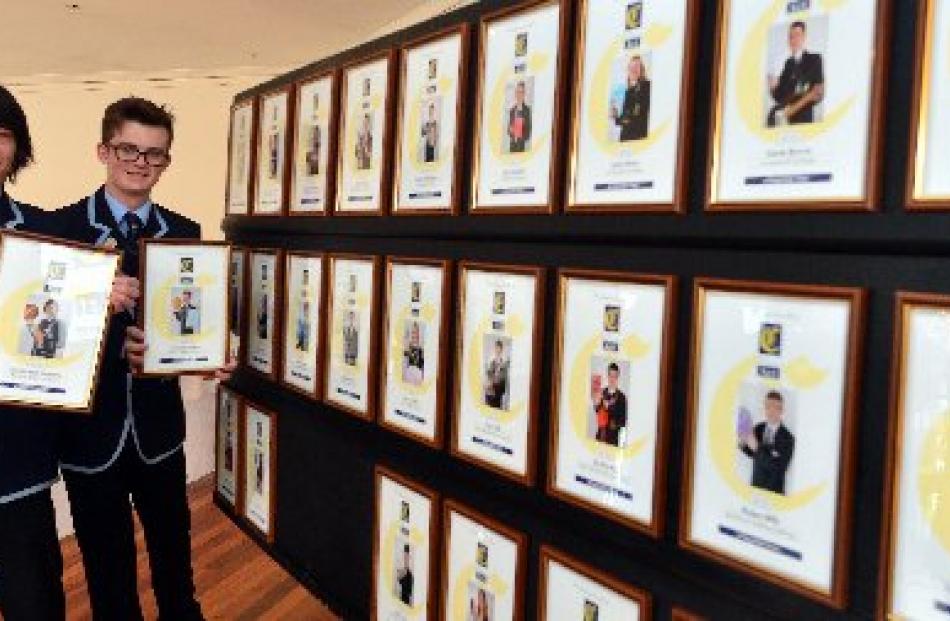 Every year, Class Act award winners are encouraged to go out into the world and fulfil their ambitions.
And usually Prime Minister John Key would be 100% behind them in their pursuit of excellence - except when you want to study art.
''If you're going to art school like my daughter, I would encourage you to keep your clothes on,'' he joked.
Stephanie Key (20) caught the eye of the press last month after stripping down for a series of provocative self-portraits as part of her work at the Paris College of Art in France.
On a more serious note, Mr Key told the 57 outstanding pupils from 29 secondary schools at the 2013 Otago Daily Times Class Act awards ceremony at the Dunedin Public Art Gallery yesterday that he could fill the room with a thousand people who would tell them they would not succeed.
His words of advice were to ignore those people.
''A lot of people will tell you that ability is what it takes to achieve. But it's not - it's attitude.
''If you really back yourself, you'll get there. You will succeed if you believe you will.''
Otago Daily Times editor Murray Kirkness also praised the recipients of the 14th Class Act awards, describing them as ''the cream of Otago's secondary school elite in 2013''.
They were nominated by their schools on the basis of their achievements to date and their potential for success in the future, he said.
The only criterion the newspaper gave the schools was excellence.
Academic, sporting, social, artistic or cultural excellence, leadership qualities, or a combination of those, was the standard by which pupils were nominated.
The 2013 award winners now join the ranks of the 780 other Otago school pupils who have won Class Act awards since they were established in 2000.
Gore High School pupil Laura Miller was humbled by the presence of the other Class Act award winners and the prime minister.
''He [Mr Key] was a very down-to-earth person. I hope it's not the last time I get to rub shoulders with the prime minister.''
Waitaki Boys' High School pupil Joshua Harris said having the award presented to him by Mr Key made it quite prestigious, and he felt greatly rewarded for all the sacrifices and hours of hard work.
''He's taken time to come down and give us this award. It makes it all the more special.''
Bayfield High School pupil Samantha Shannon said being surrounded by other high-achieving pupils was inspiring.
''It was awesome. This has really boosted my confidence and inspired me to back myself more.
''I feel really special today.''