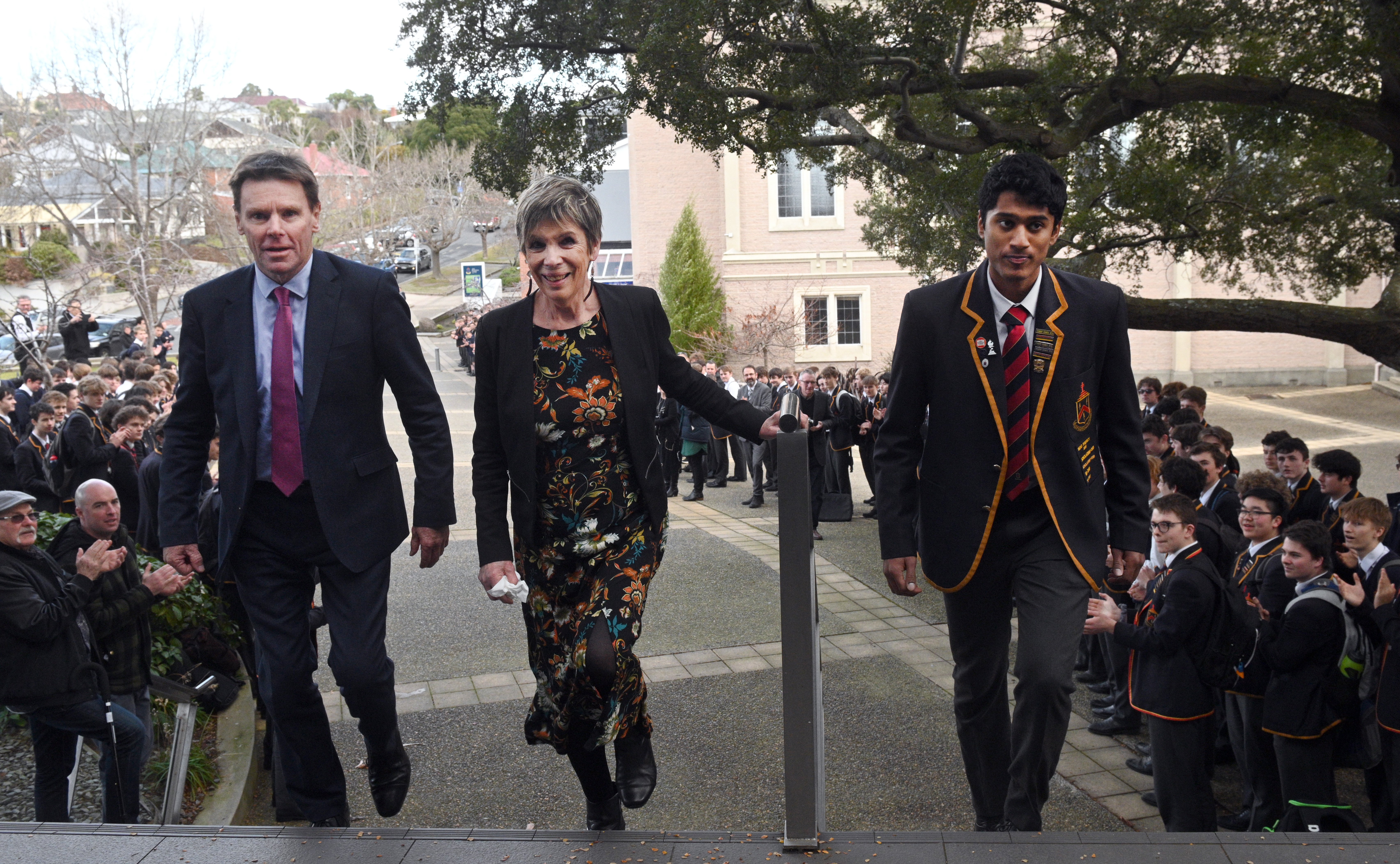 A word of warning - the R-word is banned in conversations with Jan Owen at the moment.
The John McGlashan College principal's personal assistant is leaving her job after 35 years next Friday.
"I'm not calling it retirement. I'm calling it 'moving on'. I don't like the R-word."
While Mrs Owen had enjoyed her time at the college "immensely", she said it was time to go.
"I'm very sad to go. You could stay forever. I thought I could stay until the end of the year, but then I'd get to the end of the year and I'd say I'll just stay another term, and it would just go on and on."
A farewell function was held at the college yesterday, which included a guard of honour by the school's pupils, and former staff singing her praises.
Over the past three decades, she has worked with three principals - Allan Paulin, Mike Corkery and the present principal Neil Garry - and gleaned an incredible amount of knowledge about the school, the boys and their families.
She said she frequently gets shoulder-tapped in public by former boys of the school, and now the children of former pupils were attending the school.
"They still stop me in the street. It's lovely. It's nice that they remember me.
"It's nice to see what they're doing with their lives."
Mrs Owen started her career as a secretary at the Dental School before moving to the quieter, no-drill, John McGlashan College environment .
She started at the college when it was still a small private school on the corner of Balmacewen Rd and Pilkington St.
"It was a very different school then."
In 1990, it became state-integrated, meaning the facilities were still privately owned, but staff and running costs were funded by the Government.
The college had grown into a much larger facility since then, she said.
"It's been a big part - a huge part —- of my life."
Mrs Owen said she planned to spend more time with family, do some volunteer work, and travel overseas once the Covid-19 pandemic declined.
"I won't be idle, believe me.
"I'm not looking at this as the end. I'm looking at it as a new beginning - a new chapter."