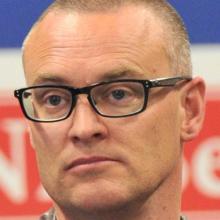 One of the freedoms enjoyed by "extremist'' religious people in New Zealand may be curtailed under a Labour-led Government.
Health spokesman and Dunedin North MP David Clark said he would support New Zealand following Australia and banning unvaccinated children from child care centres and preschools.
However, the implications of the move would be properly investigated before it was implemented, Dr Clark said.
``Not that long ago most people thought smoking in bars was acceptable,'' he said.
Dr Clark, who has a degree in theology and is a Presbyterian minister, said children's rights were ``paramount'' in healthcare.
``The rights of children always have to be protected.''
``There are good examples where fringe religions would hold that you can do things to children which most of society would find abhorrent, and I am not at all apologetic about wanting to override those things.
``There might be a need to curtail extremist religious views [in terms of vaccination],'' Dr Clark said.
University of Otago preventive and social medicine senior lecturer Dr Richard Egan, an authority on spirituality in health, said there was growing awareness of the importance of spirituality in healthcare.
Dr Egan had not formed a view on the proposed ban on unvaccinated children.
``This would be an interesting consideration which I hadn't thought about.''
People did not have to be part of an official religion to practise spirituality.
``There's something called secular spirituality - 88% of New Zealand doesn't go to church, synagogue or mosque. We're radically secular in New Zealand.''
Healthcare should be patient and family-led, Dr Egan said.
Yesterday, Labour Party leader Andrew Little told Breakfast a ban would be ``well worth looking at here''.
Australian Prime Minister Malcolm Turnbull is pushing for a nationally consistent rule on vaccination which would see unvaccinated children excluded from early childhood centres and preschools.
In the Southern District Health Board area, 94% of children were vaccinated at the age of 8 months in 2015-16. The Government target is 95%.