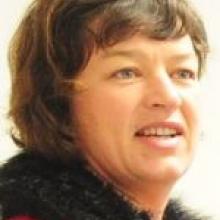 The majority of Otago primary and intermediate principals have welcomed the Labour Party's vow to scrap compulsory National Standards should the party win the forthcoming general election.
Labour's education spokeswoman, Sue Moroney, said the party aimed to lift achievement by setting high expectations for each pupil according to their individual ability, and giving parents information they wanted, in plain language, about their child's learning.
Mrs Moroney said Labour would require schools to: use recognised assessment tools and teacher judgement to determine the curriculum level a child is achieving; show a child's rate of progress between reports over the course of a year; identify children not achieving within the curriculum level appropriate to their year at school; decide and report the next learning steps; and report this information in plain language to parents at least twice a year.
This valuable information would be made available to parents without schools being forced to adopt a distracting "one-size-fits-all" approach, which was splitting school communities.
"Under Labour, schools will not be required to implement National's standards.
"These so-called standards are based on systems imported from England, the United States and Australia, and ignore the fact that New Zealand already ranks above these countries in education performance.
"They are not moderated, they differ from school to school, and are therefore neither national nor standard. This has been a huge distraction for schools and parents which has to stop."
Mrs Moroney said schools would be given the choice because lifting educational achievement was best left to the experts, in partnership with parents.
"For any school community that genuinely supports National Standards and believes it provides the best way to get results for their students, we will not bully them into submission."
Otago Primary Principals' Association president Bernadette Newlands said it was "a wise way to go" for the Labour Party, and Otago principals welcomed its education policy.
"The Labour Party are showing they respect the view of professionals. They are also showing that they are willing to listen to us. I think that's good."
She believed some schools in Otago would continue to use National Standards, but the overwhelming majority were not confident using them and would probably stop using them if Labour was elected.
However, Mrs Tolley said Labour's policy was a "light" version of National Standards, with many aspects of the current system that National introduced but, crucially, without any accountability to the taxpayer and no plan for lifting achievement levels.
"We have raised the bar for education in New Zealand and introduced standards so that kids who are falling behind can be identified and helped.
"Labour has opposed every step. They are content to go backwards and let one in five children keep failing in school, just to keep the unions happy. This shows that Labour are running scared of the unions and have no ideas of their own in education."