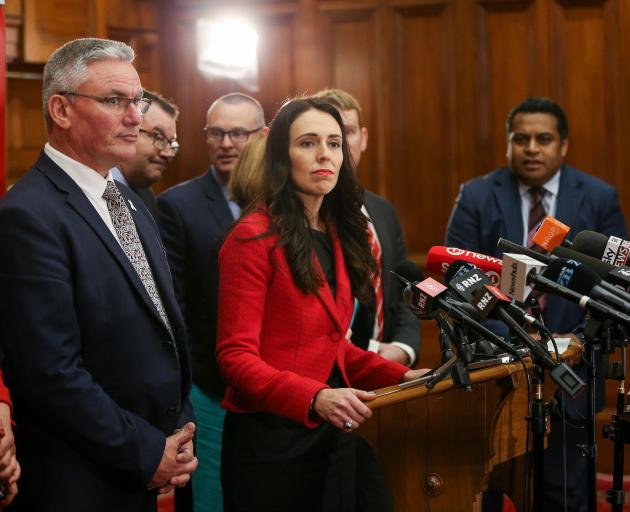 New Labour leader Jacinda Ardern must prove she has substance, as at present her new deputy has more credibility, University of Otago law professor and political commentator Andrew Geddis says.
''One of the things about Jacinda that will be raised is what she's actually achieved.
''With Kelvin Davis, you can point to a lot of stuff that he's done.
''He's got a lot more gravitas than I think perhaps Jacinda could claim at this moment,'' Prof Geddis said.
Mr Davis, MP for Te Tai Tokerau, successfully highlighted problems with privately run prisons, and pushed against Australia's hardline immigration and deportation rules.
Prof Geddis said the perception Ms Ardern had achieved little of substance had a ''fair basis in reality''.
She had not steered a member's Bill through Parliament, and nor had she been a leading figure in public debate.
''It's hard to think of many issues on which she's been a leading figure to engage the public conversation.''
She had an opportunity to prove critics wrong.
Labour, in a desperate position, had opted for a ''Hail Mary play'' as a last resort before next month's election.
''Labour's big problem is no-one's looking at them [before the leadership change].''
The Green Party and New Zealand First were both eating into its voting base.
Labour was being ''nibbled on from both ends'' by the two flank parties.
It was in the middle of the two, and that was where ''you get run over'', Prof Geddis said.