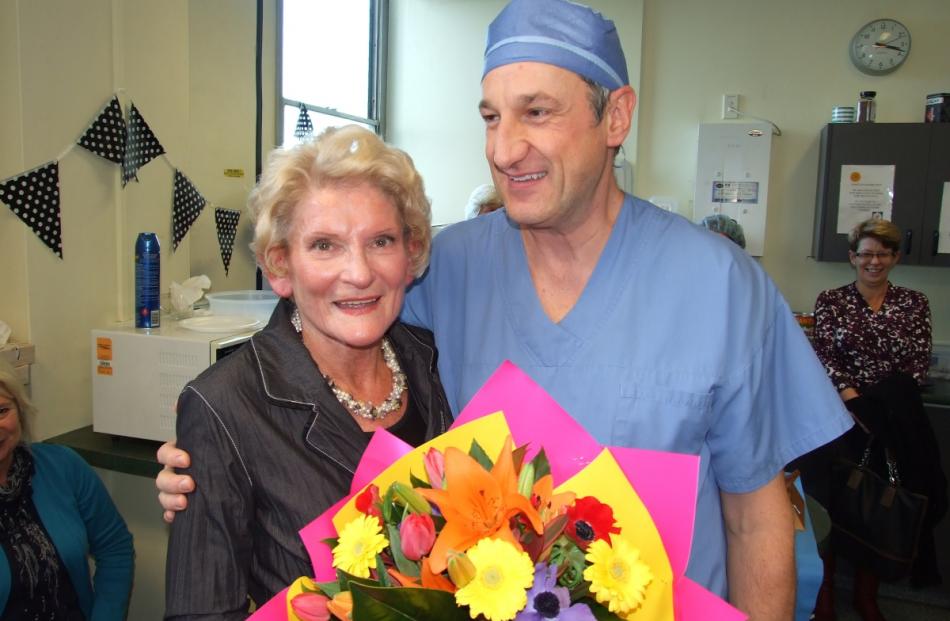 If midwife Beverly Henderson's tennis game was not up to her usual standard during a stint in Queenstown in the late 1970s, she could blame technology.
As she was on-call 24 hours a day at the town's maternity hospital, if she wanted to play tennis she had to lug a cumbersome radio telephone unit to the court and listen to it, in case she was needed.
As the radio frequency was also used by others, including Cecil Peak and Walter Peak stations, it was hard to tell immediately if any messages were for her.
Stopping to listen every time she heard a noise on the radio did not help her game.
Ms Henderson, who retired recently and whose 50 years in nursing was celebrated last month by hospital colleagues, said working at the rural hospital was quite different from working at a tertiary hospital such as Dunedin where all the skill and expertise was on hand.
When a woman was in labour, she had to be thinking two hours ahead all the time in case the woman had to be transferred by road to a base hospital. Helicopters were not routinely used for patient transfers at that time.
Ms Henderson was not fazed by changes in technology during her career - they were just ``part and parcel'' of the job.
She began her nursing training in 1965, completing her midwifery training in 1971. She could not put a figure on the number of births she had attended, but it would be ``thousands'', each one a different experience. It was an honour to be involved, she said.
When she started, the medical profession was ``very much in charge of the women's care when they came to hospital'', but it was now more collaborative, she said.
During her time in midwifery, Ms Henderson was employed in a variety of roles including as service leader at the Queen Mary Maternity Unit and co-founder and lead maternity carer in the Know Your Midwife scheme. She became a registered lactation consultant, undertook a bachelor of arts degree and postgraduate studies through Massey University and received awards for her service from the New Zealand Nurses Organisation.
In 2001, when her management position was disestablished, she moved to theatre nursing, becoming an assistant charge nurse in gynaecology and general surgery.
She regards the 1970s and 1980s as a halcyon time in the health sector when there did not appear to be issues about finance and there were no ``extraneous worries or concerns put on clinical practice''.
That changed in the 1990s when fiscal restraints affected the way the work had to be managed, something which required thinking creatively about different ways of doing things, she said.
Ms Henderson said her long career had been a very enjoyable experience and she had been fortunate to have good role models and people who nurtured her and ``encouraged me to spread my wings''.
She said she felt all health professionals did an amazing job, day in and day out. Despite fiscal restraints and different management styles, they continued to provide excellent service to the people of Otago.
She expected to miss the job terribly.
``It has been part of my life for so long.''