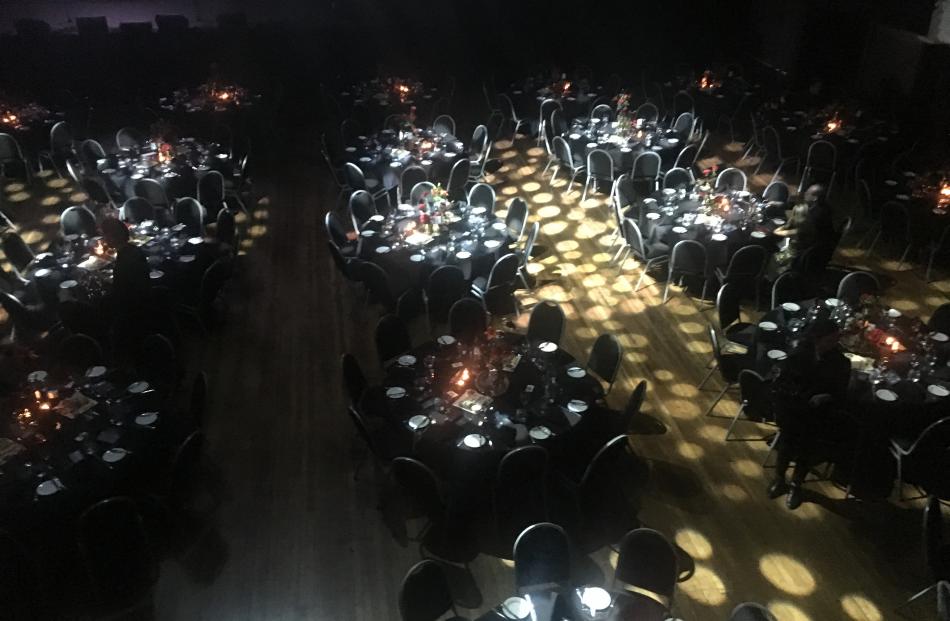 Lorde has taken out the top award at tonight's Apra Silver Scroll Awards in Dunedin tonight.
Lorde, who was not on hand to receive the award but will be playing at the Dunedin Town Hall in November, along with co-writers won the Silver Scroll for Green Light, the lead single for her latest album Melodrama.
Lorde beat co-finalists Aldous Harding (Horizon), Dunedin's Nadia Reid (Richard), Bic Runga (Close Your Eyes) and Chelsea Jade (Life of the Party).
Lorde thanked the audience in a video, saying she wished she could be in Dunedin to accept it.
The night was also about recognising Dunedin band The Clean, which was inducted into the New Zealand Music Hall of Fame.
Other winners on the night were:
APRA Maioha Award: Henry de Jong, Lewis de Jong, Ethan Trembath (Alien Weaponry) – Raupatu
SOUNZ Contemporary Award: Salina Fisher – Torino
APRA Best Original Music in a Series Award: Claire Cowan – Hillary
APRA Best Original Music in a Feature Film Award: Tim Prebble – One Thousand Ropes
About 400 guests were at the Dunedin Town Hall for the annual evnt which recognises the nation's top songwriters.
The evening began with a welcome and a dinner for VIP guests, before the awards begin at 8pm.
Sounz Contemporary Award finalist and University of Otago Mozart Fellow Chris Gendall is revelling in the environment.
It's the fifth time he has been nominated for the award and said it was nice for the awards to be held in Dunedin for a change.
"I've been a couple of times before.
"It's really nice that the Silver Scrolls are in Dunedin for the first time.''
He is enjoying rubbing shoulders with New Zealand's top songwriters and composers, he said.
"It's great to be among such esteemed company and it's also really nice that contemporary art music which is a little bit strange for a lot of people, can have this kind of recognition.''
Silver Scroll finalist Bic Runga said "It's pretty cool to be in Dunedin. This is a treat.''
During the evening, the songs by Silver Scroll finalists Nadia Reid, Aldous Harding, Chelsea Jade, Bic Runga and Lorde will be performed amid other award presentations.
Close Your Eyes by Bic Runga and Kody Nielson, performed by Drorgan (Hermione Johnson and Ben Holmes).
Green Light by Ella Yelich O'Connor (Lorde), Jack Antonoff and Joel Little, performed by Ron Gallipoli.
Horizon by Hannah Sian Topp (Aldous Harding), performed by KVKA and Stuss.
Life Of the Party by Chelsea Jade Metcalf and Leroy Clampitt, performed by Tiny Ruins (Hollie Fullbrook, Cass Mitchell, Alex Freer, Thomas Healey and Finn Scholes).
Richard by Nadia Reid, performed by Death and the Maiden (Hope Robertson, Danny Brady, and Lucinda King).
Also in the mix will be the induction of Dunedin band The Clean into the New Zealand Music Hall of Fame, and a special tribute performance in memory of those who have passed away in the past year.
Hamish Kilgour, from the Clean, said he was humbled to be inducted into the Hall of Fame.
Dunedin helped make him the man he is today and he was grateful, he said.
So much so, rather than eating downstairs with all the other stars, he was wandering around upstairs among the journalists, offering them food.
New Zealand Music Hall of Fame induction:
Getting Older by The Clean, performed by Astro Children (Millie Lovelock and Isaac Hickey) and Lucy Hunter and Billy TK.
A special tribute to dearly departed friends of the past year will be a performance of Dirge performed by Graeme Downes, Metitilani Alo, Sophie Morris, Darren Stedman, Rob Burns, and Tom McGrath, with members of the Dunedin Symphony Orchestra.