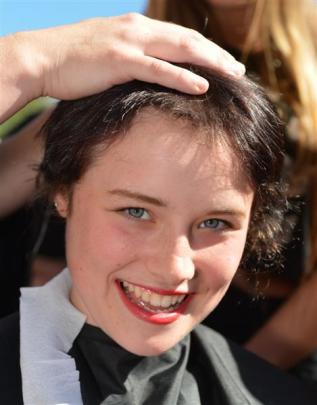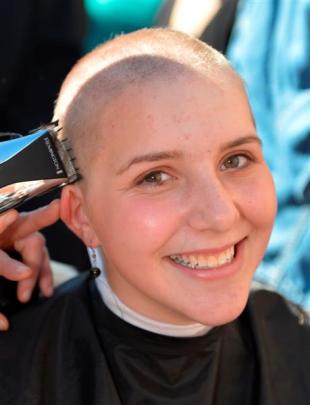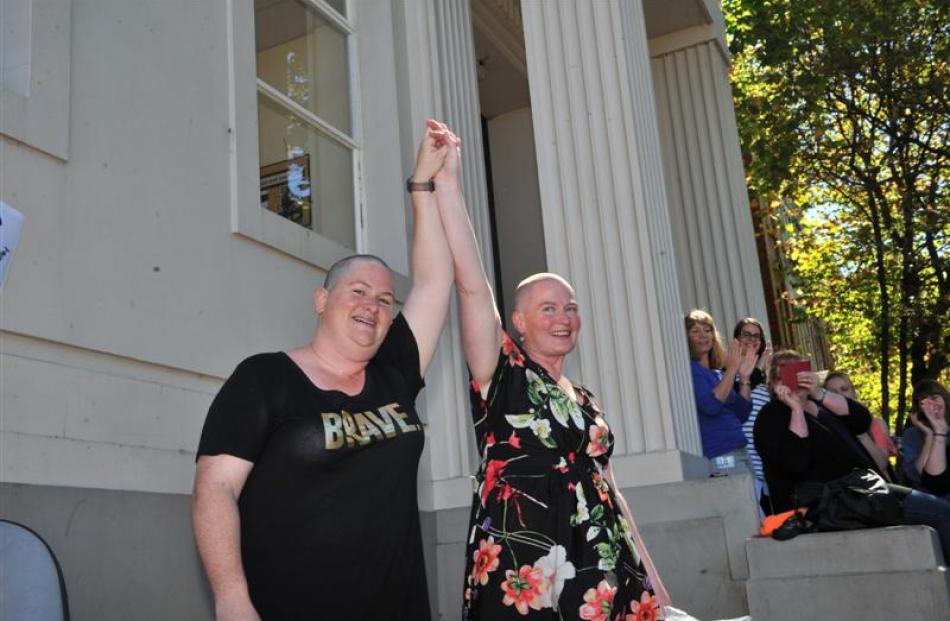 More than $25,000 was raised for leukaemia research as Dunedin residents parted with their hair and their cash this week.
Dozens of people in Dunedin had their hair shaved for Leukemia and Blood Cancer New Zealand's Shave for a Cure fundraiser.
Otago Boys' High School raised more than $12,000 and 42 pupils, seven staff and six hostel managers had their heads shaved at the school on Wednesday.
At Otago Girls' High School yesterday nine pupils and teacher Belinda Leckie had their heads shaved for the cause.
Ms Leckie arrived at the school to part with her locks despite a broken ankle as the occasion was ''too important to miss''.
Organiser and pupil Calla Knudson-Hollebon (17) said the school had raised more than $7000 for the charity.
''It's overwhelming. It's incredible the support we have received,'' Calla said.
''It's given us so much drive and motivation.''
She was nervous ahead of the shave and felt her new look would be ''very exposing''.
As the clippers went to work some laughed and others cried as their hair fell around their faces.
After having her head shaved pupil Georgia Ryder (17) described the experience as ''scary''.
Her heart was still pounding, but she felt ''good that I have done it''.
About $850,000 had been raised throughout New Zealand as at mid-afternoon yesterday.
---
Funds raised
Otago Boys' High School: About $12,000.
Otago Girls' High School: More than $7000.
University of Otago department of pathology: More than $3100.
Farmers Trading Company: About $2500.
Taieri College: More than $1500.
---