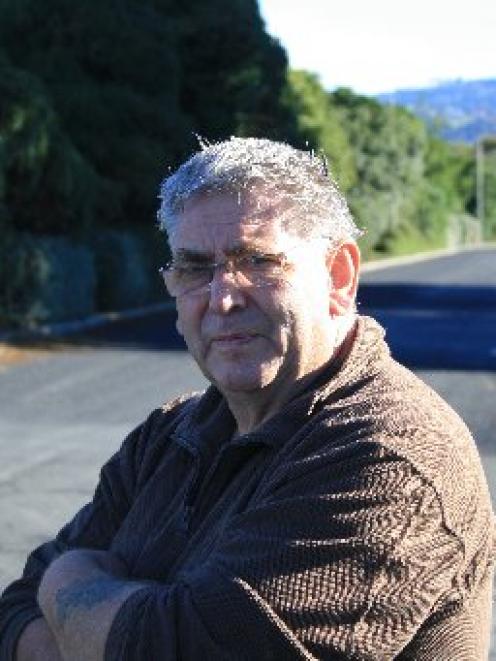 Road users are being urged to ''tune in'' while driving, cycling, walking or skating in a bid to prevent devastating crashes and to make communities safer as part of Road Safety Week, which starts on Monday. Samantha McPherson talks to one of our roads' hidden victims.
Neill Glover cannot ride a bike any more.
If he tries, he cannot ride in a straight line.
A so-called ''low impact'' cycling accident meant losing a pastime he loved - but then, he could just as easily have lost his life.
Mr Glover was hit by a reversing car in a sports club car park last year. It was a while ago, but the physical and emotional scars remain.
''I was travelling at 18.7kmh when I was hit by that car,'' he said with a trembling voice.
''It wasn't overly fast but if [I] was a child the damage could have been so much worse.
'' My helmet had cracked and if I wasn't wearing one I don't think I would be here.''
Mr Glover is one of the many hidden victims of cycle accidents in Dunedin. His story is not the sort of tale that would ordinarily hit the headlines - but his story of so-called ''minor'' injury is all too common in the city.
He was one of 23 cyclists to suffer minor injuries in Dunedin last year. Another 12 suffered serious injuries.
Mr Glover was cycling on a track at the Chisholm Park Golf Club last February 2. He was preparing for a fundraising ride across Death Valley in the United States - a challenge to raise funds for child cancer.
The driver failed to see him as she reversed her car from her parking space. He suffered a severe concussion and a broken leg - a leg the once-active Mr Glover said was still numb.
These days, as well as not being able to ride his bike, Mr Glover finds it difficult to concentrate, his balance is out, and repetitive, flashing or fluorescent lights give him headaches.
Mr Glover said there were a lot of ''unseen consequences and costs'' associated with crashes that people did not think about. People needed to ''tune in'' to cycle safety.
''You are operating a piece of machinery that has the potential to kill and seriously injure, even when travelling at slow speeds. I would hate to see other people go through what I have had to endure.
''The consequences will last for the rest of my life. It could have been prevented,'' he said.
Southern District acting road policing manager Senior Sergeant Steve Larking said ''tougher driver licensing, law changes, education, improved vehicle safety and roading'' had all played a part in a reduction in road crashes.