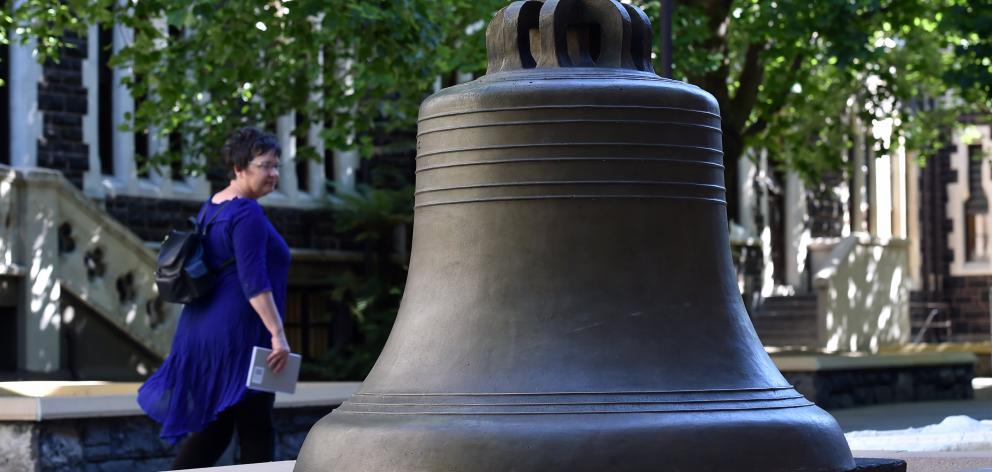 The mystery surrounding the missing 28 years in the history of the University of Otago bell has been solved.
The bell, which started out at the New Zealand Exhibition in 1865 and spent many years at the Dunedin Stock Exchange, vanished for 28 years after the exchange building was demolished in 1969.
It re-emerged as a feature of the newly-established Meridian Mall in 1997 and remained there for 20 years before being returned to the University of Otago.
Last month, the bell was installed in the courtyard between the university's clocktower and geology buildings.
University of Otago north campus facilities manager Michael Porter, who has been researching the bell's history, has discovered that it was rescued from the demolished stock exchange by the Dunedin City Council and spent the missing years in storage.
``When Arthur Barnett properties was developing the Meridian, they were looking for iconic items from Dunedin's history,'' Mr Porter said.
After a conversation with the then council chief executive, the bell was loaned to the Meridian for display.
Since being placed near the clocktower, the bell had generated considerable interest from surrounding departments, students, and visitors to campus, he said.
BRENDA.HARWOOD @thestar.co.nz