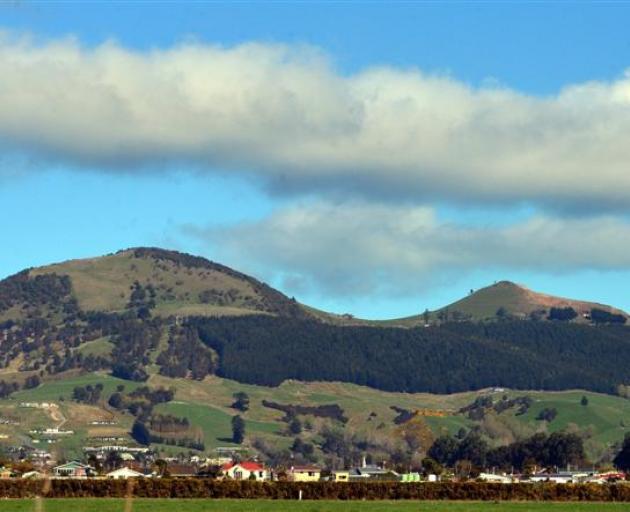 The dispute over the controversial Saddle Hill quarry will head back to court in June as the company behind the quarry appeals the latest decision in the long-running battle.
Saddle Views Estate Ltd has listed five "errors of law'' it says were made when the Environment Court came down with its decision last year.
The decision found consent had been granted in 1960 to start quarrying Jaffray Hill to supply about 50,000 cubic yards of rock for the construction of Dunedin Airport, but also that the consent was no longer in force.
That left the question of whether quarrying was still authorised, based on existing use rights, which depended on whether quarrying was an existing use in 1970.
The company vowed then to continue to fight the Dunedin City Council to continue its operations.
It appealed, and yesterday the council released the notice of appeal after a request by the Otago Daily Times.
The mining of the prominent landmark, named by Captain James Cook, has attracted public anger since the 1960s, with concerns centred on the loss of the profile of hill.
The dispute has run through various courts over the past few years.
Council resource consents manager Alan Worthington said the High Court appeal was set down for a hearing on June 6.
The hearing would not include planning evidence, but would have lawyers for both sides arguing points of law.
The quarry was now working under an interim enforcement order restricting where quarrying could take place.
The company is appealing aspects of the decision in which the court declined to make a precise declaration sought by the council on the matter.
In the decision, the parties were directed to lodge submissions on whether an alternative declaration should be made.
Leave was reserved for the council to apply for alternative declarations if it considered there was a more accurate statement as to the extent of the 1960 consent than suggested by the court.
In the notice of appeal, Saddle Views Estate Ltd's arguments included that having declined to make a precise declaration, and determined there was no evidence the Taieri County Council put any limit on the area to be quarried when it gave consent in 1960, the Environment Court was "functus officio'', meaning its duty or authority had come to an end.
It had no jurisdiction to "consider alternate declarations restricting or preventing quarrying''.
It was not open to the court to make alternate declarations, and it would "not now be open to the Environment Court to permit an amendment of the application to seek alternate declarations suggested by the Environment Court''.
Saddle Views Estate Ltd director and quarry owner Calvin Fisher could not be contacted late yesterday afternoon.