Light rain fell in Dunedin this afternoon, but no new flood-related issues have emerged, after the city and the rest of the South was deluged yesterday.
A Dunedin City Council spokesman this evening said floodwaters continued to slowly recede in the city today after it experienced almost 60mm of rain in the 24 hours to 7pm yesterday.
Dozens of roads remain closed in the region this evening, and access to the small settlement of Henley, south of Dunedin, remains cut off due to flooding. 
State Highway 90 remains closed at the Pomahaka River Bridge south of Glenkinich, and the NZ Transport Agency advised around 8.15pm that SH87 had closed between Hyde and Kyeburn.
Most Henley residents decided to stay put through the event and there were no welfare concerns, the DCC spokesman said.
In Balclutha, a watch was being kept on the Clutha River, which peaked around 2700 cumecs today, but this evening it had dropped to around 2300 cumecs, and while more rain was forecast it was not expected to affect the river's level significantly.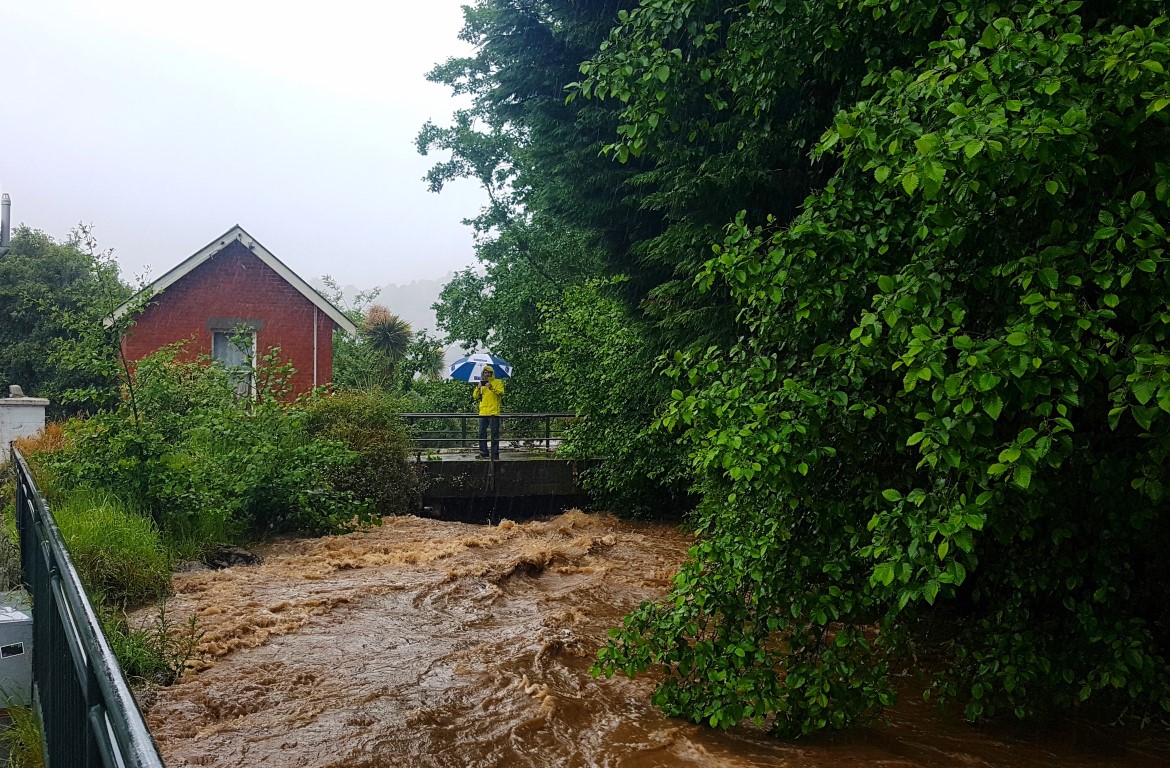 MetService earlier today issued a severe weather watch for heavy rain expected to hit eastern Otago this afternoon, but there were no reports of problems by 6.30pm.
This watch was for the likelihood of rainfall accumulations meeting warning criteria in eastern parts of Otago from 2pm today to 2am tomorrow.
"While rainfall amounts and intensities are likely to be less than yesterday, rain will fall on already sodden ground."
DCC communications and marketing manager Graham McKerracher earlier today said the council would keep a "close eye" on the situation.
DCC staff and contractors have today been assisting with cleaning up, particularly in Middlemarch, where raw sewage flowed on to the streets yesterday.  
Clean-up efforts would continue over the next couple of days, and residents were advised not to drink water from private bores as it could be contaminated. Water was available from a tanker beside the Strath-Taieri Community Centre. 
Taieri residents were also being advised not to drink water from private bores.
A burst on the watermain supplying the Coast Road and Evansdale areas has now been repaired. Residents' tanks may take some time to refill, so fresh drinking water remains available from a tanker at the junction of State Highway 1 and Coast Rd, outside the old hotel/service station.