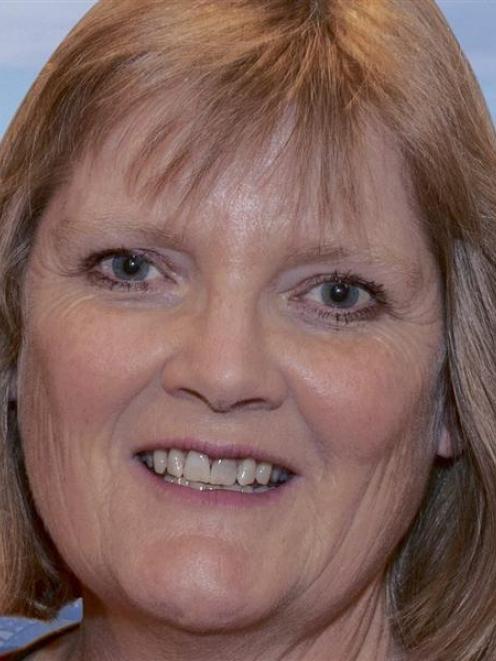 Dunedin City councillors have thrown their support behind a Mosgiel aquatic facility, despite a staff warning about council missing its debt targets.
Councillors at yesterday's long-term plan hearings voted in favour of building a facility ''in principle'', subject to a number of conditions - including that the Taieri Community Facilities Trust (TCFT) raises $7.5 million towards the project.
Council allocated a placeholder budget of $6 million in the 2018-19 financial year for the facility.
Questions remain over how the pool will be paid for after staff said a four-pool complex would cost $17.5 million.
A budget of up to $300,000 was approved for council staff to investigate project costs, design options and site location.
Staff are to report back to council by April next year, at which point councillors would decide whether to proceed with the project and how.
TCFT chairwoman Irene Mosley said it was ''happy'' with the outcome, but there was still ''a lot of work to be done''.
''Ideally it would have been good to have had ... the whole project approved today, but realistically, it is a big ask,'' Ms Mosley said.
A four-pool option remained a ''line in the sand'' for the trust, as the community had indicated it wanted a facility which served all age groups and demographics.
Mosgiel Taieri ward councillor Mike Lord, who put forward the motion for $6 million in placeholder funding, said he realised the move ''probably makes [group chief financial officer Grant] McKenzie have kittens''.
However, he believed there was an obvious need for a new Mosgiel aquatic facility and the funding obstacles were not ''insurmountable''.
''It's my belief that learning to swim is pretty important [for] any child living in New Zealand.''
Mosgiel schools were struggling to get enough swimming time in the current facility, he said.
Without the council funding commitment, the trust could not go about raising the $7.5 million it committed to.
Councillors earlier considered a placeholder budget of $10 million spread over three years from 2017-18, but that would have meant missing its self-imposed debt limit of $230 million by 2021.
With $6 million worth of extra spending, the council was forecast to be in debt to the tune of $229 million by 2021.
Responding to questions from councillors over the risks the council faces should it build a Mosgiel pool, Mr McKenzie said ''the big issue you will have is debt level''.
Without building a Mosgiel pool, debt was forecast to be at $223 million in 2021, $7 million below the council's self-imposed $230 million target.
If the council failed to meet that target, it could affect the credit rating it received from Standard and Poors and Audit New Zealand's view of its financial plan.
''It's a credibility issue. They need to see that we are delivering on what we say we are going to do.''
Cr Lee Vandervis, the only councillor to vote against the placeholder funding, said the money was not there to spend and the council was already ''swimming'' in debt.
''What part of no money do you people here not understand?''He questioned from where the extra $4 million required to reach the $17.5 million for the four-pool option was going to come, and said approving the pool meant the council would have no money for anything else.
''This $6 million proposed pushes the boat out as far as we possibly can.''
Cr Jinty MacTavish, who earlier voted against supporting the pool in principle but supported the placeholder funding, said she did not enjoy being the ''bad cop'' in the discussion, but the community needed to be aware of the constraints on council finances.
Cr Richard Thomson supported the project, but said it needed to be based on a ''50-year vision'', as short-term thinking resulted in ''bad decisions''.
It was important the council was not focused just on the capital cost of the project, as revenue and operating costs were also important.
Cr Neville Peat said the council needed ''step up'' and build on the ''wonderful groundwork'' provided by the trust.
Cr Chris Staynes recalled the pool being in bad shape when he was growing up in Mosgiel and said the area deserved a new one.
''My mother, who is 90 years old, is hopeful that she will be able to use this facility before she dies.''
Cr Andrew Noone said the current pool was ''well past its use-by date'' but added the council needed to be more aggressive when it came to selling under-performing surplus property so it could pay for the pool and also meet its financial targets.
Mayor Dave Cull supported the aspirations of the Mosgiel community and was ''confident'' the council could find a way to move ahead while addressing its financial constraints.
Earlier, there was disagreement over whether the council should provide the trust with money to help with its fundraising efforts, and councillors finally agreed to a $50,000 loan.
Cr Thomson supported helping kick-start fundraising efforts, saying significant resources would be needed for such a large campaign.
''This is not going to be raised by doing sausage sizzles outside Mitre 10.''
Councillors also voted that council staff and the trust develop a new memorandum of understanding.