An Otago man looking at advertisements for properties for sale did not expect to see the name of his own homestead there.
Fraser Wilson lives near Palmerston in what he contends is Mount Royal Homestead and he was surprised to see the term used in the marketing for a neighbouring property.
''The true Mount Royal Homestead is at 19 Mount Royal Rd and was once the homestead of Mount Royal Station, a 10,000-acre property owned by Mr Isaac Stevenson, shipbuilder and engineer of Stevenson and Cook, of Port Chalmers,'' he said.
Mr Wilson was happy to frame any debate: A Mount Royal homestead or The Mount Royal Homestead?
The station was subdivided at the end of 1924 and the residence now advertised for sale by PGG Wrightson was built by G.R. Hudson, of Cadbury Fry Hudson, in the 1930s, he said.
''The 50-acre homestead block was retained by the Stevenson family and is now owned by Fraser and Barbara Wilson, Fraser being Isaac Stevenson's great-grandson.''
PGG Wrightson has adjusted the wording of marketing content online, but could not do anything about material already printed, including in the Otago Daily Times last Saturday.
Mr Wilson (76) said he was normally on friendly terms with his neighbours.
''I guess they probably thought it was Mount Royal Homestead,'' he said.
''Historically, it's not.''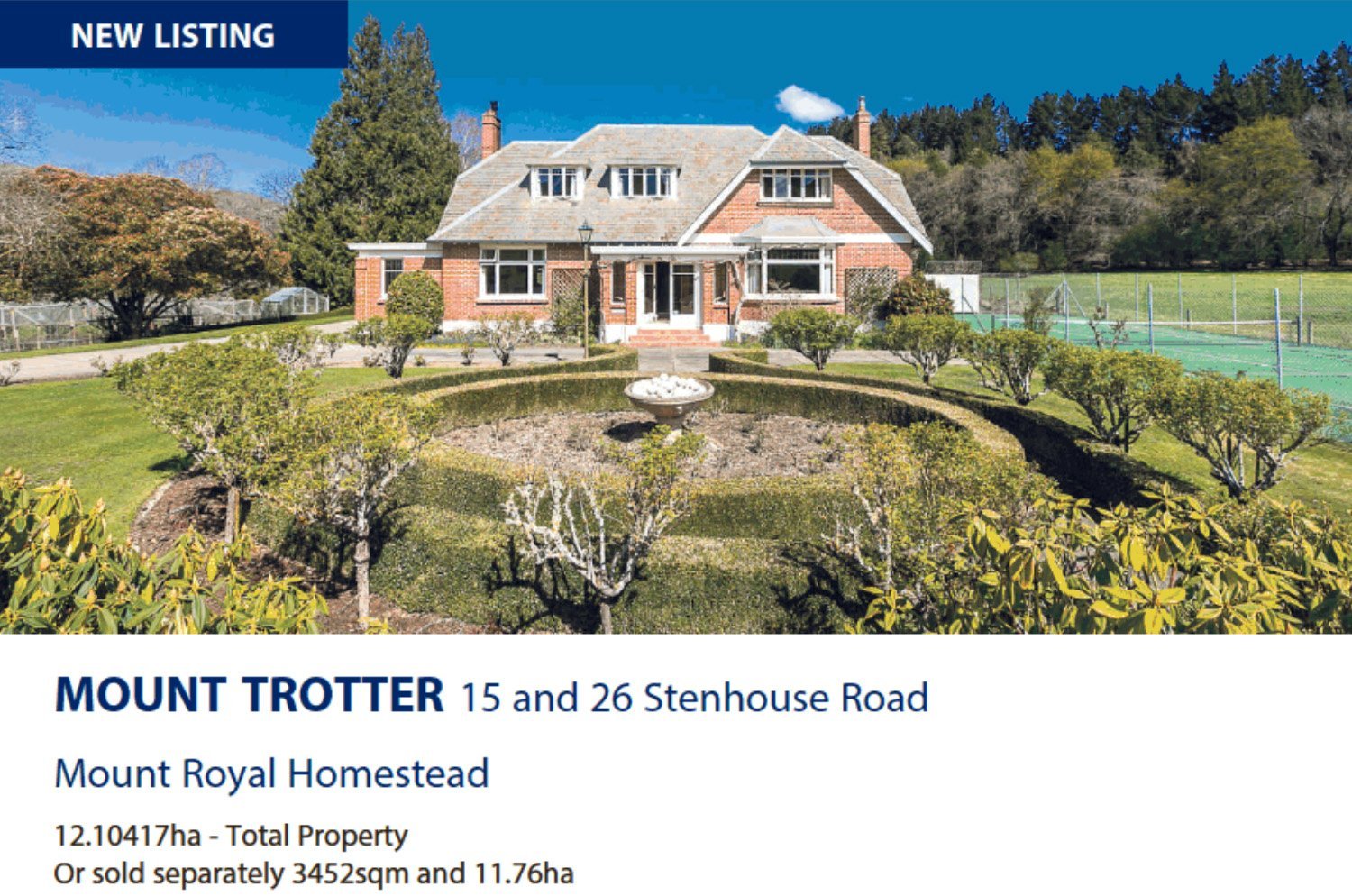 Owner of the property for sale Trevor Studholme  was displeased with his neighbour's stance and declined to comment.
The Hudson property, as Mr Wilson calls it, features a five- bedroom, two-storey brick home, complemented by gardens and a tennis court.
That homestead boasts a family living area, formal lounge, formal dining area, three bathrooms, four toilets and a double garage, the advertising says.
''It's a lovely home they've got for sale,'' Mr Wilson said.
He was eager to recount the history of the former station and he visited an archives office in Dunedin to check his facts.
''We live on Mount Royal Homestead block, part of the original Mount Royal estate split up in December 1924 and sold off to various well known families, including Heckler, Hudson and Collins,'' he said.
''Our house was built in the early 1920s, replacing the original homestead at the end of our drive which was unfortunately burnt down.''
The Hudson homestead was built on the site of the old Mount Royal cookshop, Mr Wilson said.
The total property, in Stenhouse Rd, is more than 12ha and includes the station's woolshed.
Much of the parcel of land could be sold separately from the home.