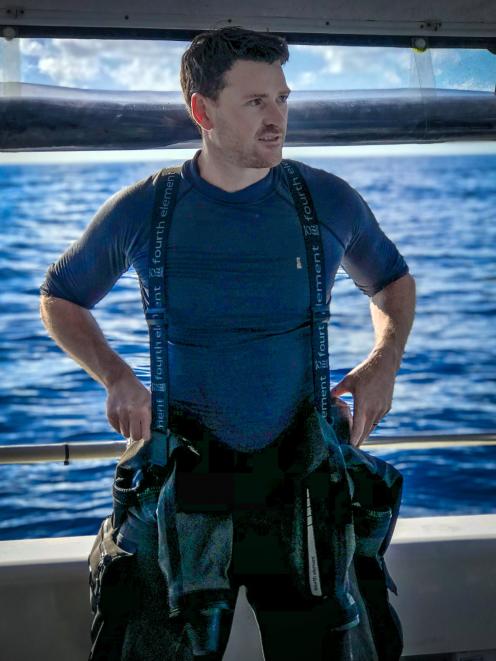 New Zealand should do more to protect and learn from its wealth of coastal shipwrecks and to reduce overall damage to the ocean, maritime archaeologist Matt Carter says.
Mr Carter was speaking at a lecture titled ''Dare to be Wise'', part of the annual Hands-On event at the University of Otago this week.
The annual gathering has attracted 380 senior secondary school pupils from throughout the country who are getting a taste of university research.
''It just comes down to awareness.
''We've got some amazing shipwrecks.
''But we're still waiting for a critical mass to get things moving,'' he said later.
The University of Otago graduate in archaeology is studying for a PhD in maritime archaeology at La Trobe University in Melbourne.
His doctoral research focused on the early history of European shipbuilding in New Zealand, and there was also wealth of heritage information to be gleaned from coastal shipwrecks.
New Zealand waters had more than 2500 documented wrecks, in which vessels had been fully lost.
More than 1500 of these were before 1900.
Otago Harbour and surroundings were also important areas for shipwrecks, including the steam ship Tyrone, which was wrecked near the Otago Heads in 1913.
A Maori waka had been recovered from near Papanui Inlet in 2014.
Mr Carter is the research director of the Australian-based Major Projects Foundation, whose work includes co-ordinating the study of World War2 shipwrecks.