Sending the completed draft of his book on the music of theatrical rock singer Alice Cooper to the man himself was a nerve-wracking experience for Dunedin author, lecturer and musician Dr Ian Chapman.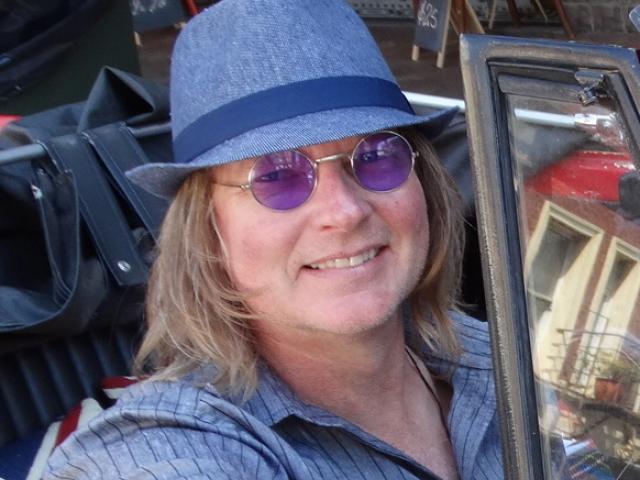 "I had a few nerves waiting for feedback from him, but in the end the response was positive - which was a relief,'' Dr Chapman said.
The book, Experiencing Alice Cooper - A Listener's Companion, is to be launched on Wednesday, May 30, at 6pm in the Dunningham Suite, fourth floor, Dunedin City Library.
During the launch, Dr Chapman will be joined by fellow musicians Liam Donnelly (piano) and Pania Simmons (string bass) in performing stripped-down acoustic versions of some Alice Cooper songs.
Well-known for his passion for the music of David Bowie, Dr Chapman also has a long-standing fondness for Alice Cooper and his special brand of theatrical rock.
"Both of these men were absolute masters of theatrical rock, and have had a big influence on me,'' he said.
Recalling seeing both men perform at Western Springs in Auckland in the late 1970s, Dr Chapman described the experience as "life-changing''.
In recent years, Dr Chapman has written a successful listener's companion for the music of David Bowie, and so he was delighted to be able to write a second listener's companion on Alice Cooper for publisher Rowman & Littlefield.
Creating the Cooper book required close listening of all 27 of the prolific 70 year-old artist's albums, including his newest album, Paranormal, released in 2017.
"It was fascinating to experience how his albums have changed as his career has developed,'' Dr Chapman said.
"It was like rediscovering him as an artist.''
As a character, Cooper had often been regarded as dark and devilish, but in fact he was a committed Christian.
"Many of his songs contain quite positive messages.''
Returning to his interest in David Bowie, Dr Chapman has also just finished a book of David Bowie FAQ (Frequently asked Questions) for New York publisher Hal Leonard.
"In this book, I look at multiple aspects of his life and his work. It has been very interesting to work on,'' he said.
Dr Chapman is also working on a book exploring Dunedin's "scarfie'' flats, in conjunction with researcher Sarah Gallagher, which is due for release next year.
BRENDA.HARWOOD @thestar.co.nz