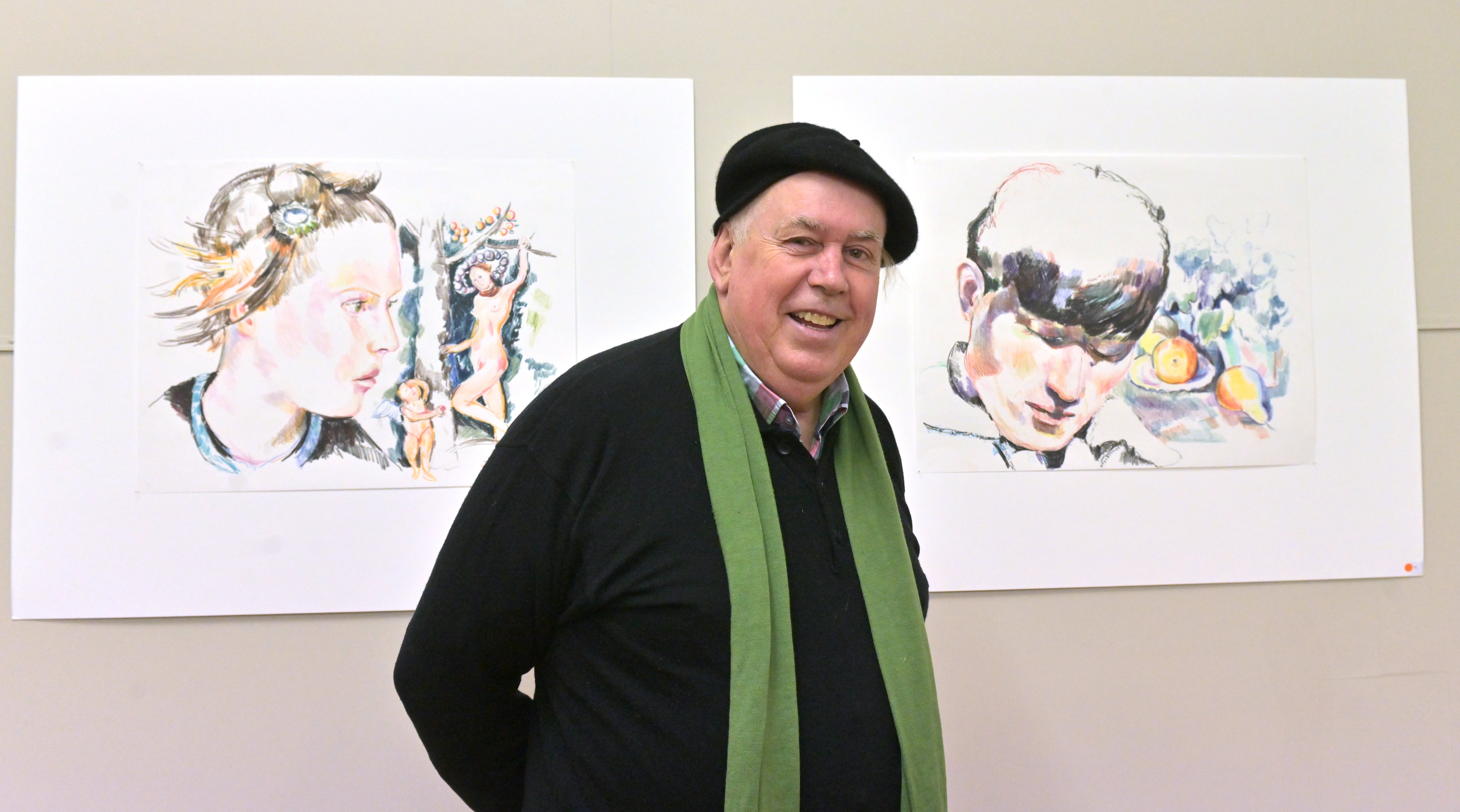 A former Dunedin man abused by two different offenders within the Catholic Church says a love of art has helped him heal.
Michael Haggie, who now lives in Whanganui, has returned to Dunedin to open a new exhibition of his artwork, "The Active Image'', at Moray Gallery.
The colour pencil drawings depict the awe people felt when encountering famous works of art for the first time, as he himself experienced as a young man travelling abroad, Mr Haggie said.
But the drawings had served another purpose as well, Mr Haggie said, helping in the healing process, after the "deep psychological wounds'' inflicted in his childhood, he said.
Mr Haggie - who is bi-polar - first revealed his story last year, when he told ODT Insight of the abuse he suffered at the hands of Ian Thompson, a teacher at St Paul's High School in Dunedin.
The abuse began in 1971 and escalated to daily sexual encounters that continued for two years, until Mr Thompson started "moving on to other boys'', Mr Haggie said at the time.
Mr Thompson had since been accused of abusing at least 16 boys, before eventually taking his own life - as did one of his victims - in 1985, apparently fearing his offending was about to be revealed.
It was the second time Mr Haggie had been targeted by a sexual predator within the Catholic Church in Dunedin, although his link to the second offender cannot yet be disclosed for legal reasons.
Mr Haggie moved to Whanganui in the 1980s, but struggled with the psychological impact of his abuse and eventually, following the break-up of his marriage and a nervous breakdown, came out as a gay man.
"It took me years to get over it,'' he said.
However, a love of art had stayed with him throughout his life, beginning as a child painting at home and later being encouraged to draw religious symbols by Catholic school nuns, he said.
He eventually studied art, first at the Dunedin School of Art and later in England, and gradually came to know the "deep healing power'' of the creative outlet.
It was a passion he now passed on to others as a part-time tutor, as well as continuing to enjoy the benefits himself.
"The personal reward of art-making has substantially helped to deal the deep psychological wounds of my sexual abuse history.
"My art is my salvation,'' he said.