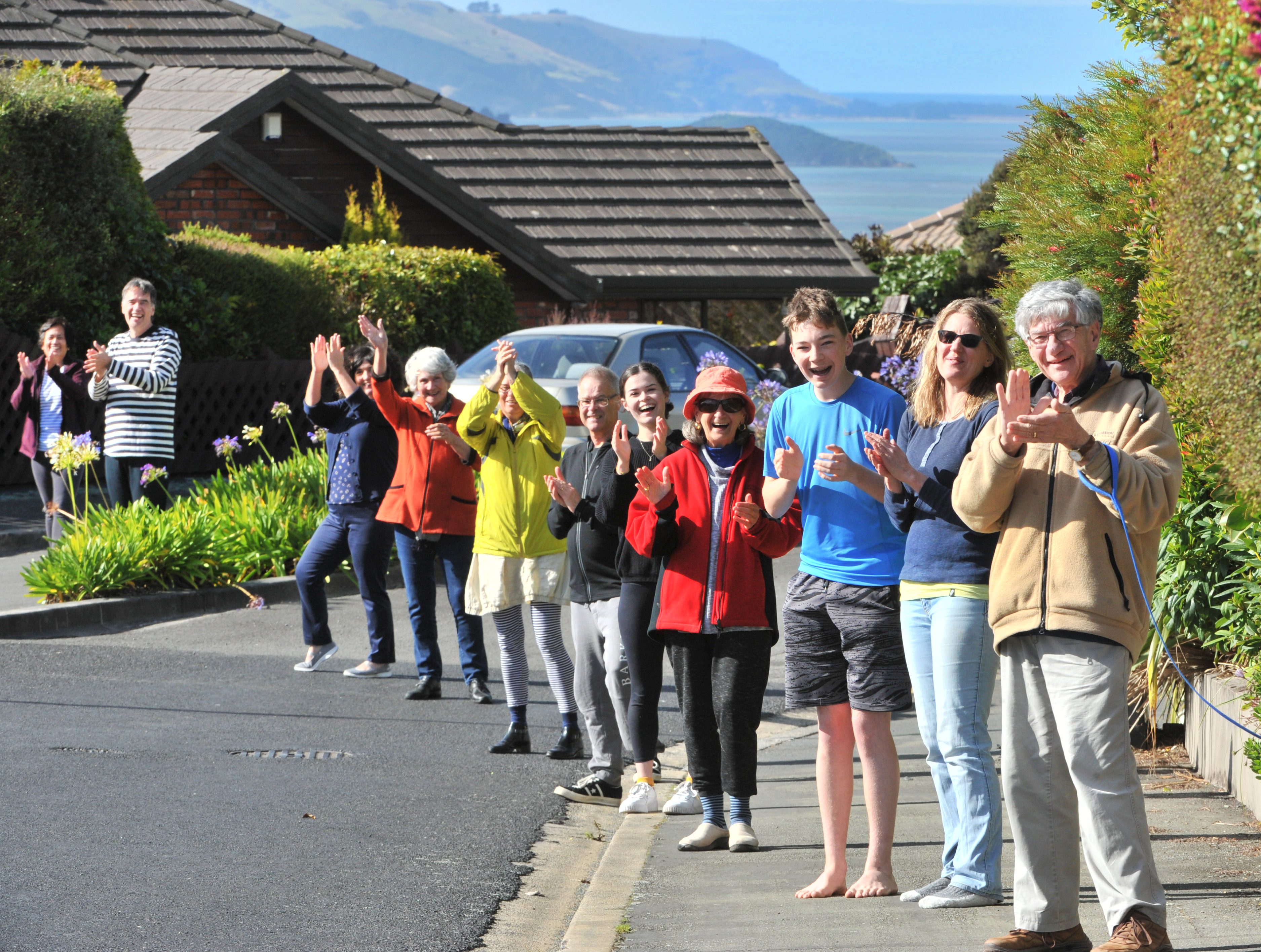 A group of Waverley residents came together to show their appreciation for essential workers — through clapping.
About 20 Harbour Heights residents took part in a New Zealand-wide initiative called Clap for our Champions yesterday.

The initiative involved residents standing in their driveways, doorsteps, gardens or balconies and acknowledging essential workers working through lockdown -— including those in healthcare, supermarkets, truckers and rubbish collectors - through clapping.
Harbour Heights resident Jacqui Whibley said the street clap was organised through a WhatsApp messaging group, which had been set up for the street about a week ago, for the street to support each other through the lockdown.
"There's 21 people in the group. Each person is representative of a house on the street.
"One of the ladies on our street thought it would be nice to have a group so we could communicate and help each other if anyone needs anything."
A member of the group suggested the Clap for Champions event, and on Saturday night and again last night about 20 of the street's residents had taken part.
"We had a couple and their dog, a family, someone on their own, our own family, everyone came together."
She said the neighbours came out to the front of their properties, waved, chatted from a distance and clapped for one minute, then went back inside.
"Some people might not have gone out all day except for this.
"It's a way to show appreciation for those people who are working really hard right now.
"We are planning to continue doing it."
Mrs Whibley said the cul-de-sac street had come together since the lockdown.
"It's a nice way to be part of a community.
"It does make people feel less alone at a time like this when we can't leave our homes."