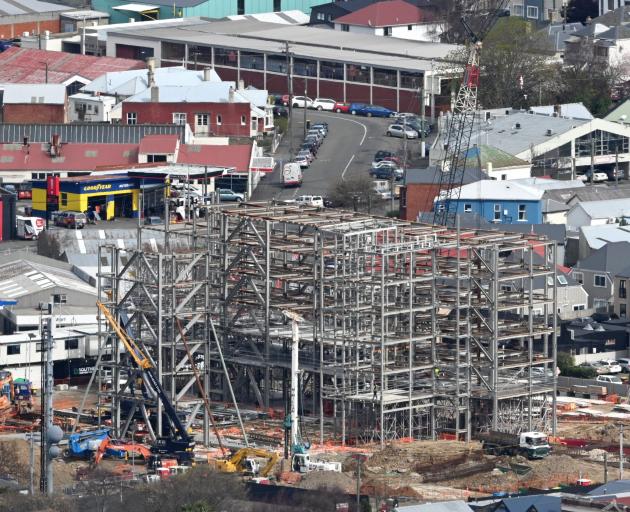 Construction progress on the University of Otago's newest residential college has been slowed by the latest Covid-19 lockdown.
The last foundation pile was driven at the Te Rangihiroa College construction site in Dunedin yesterday, and the $100million building was starting to take shape on the corner of Albany and Forth Sts.
But University of Otago chief operating officer Stephen Willis said the nationwide Covid-19 lockdown and the continuation of Alert Level 4 in Auckland had created ''some challenges'' in securing construction product from Auckland.
''We are currently exploring strategies to help mitigate these delays.
''The project is progressing well under the current Level 2 requirements.
''The final pile is now complete, structural steel erection is now commencing, and pre-cast flat slabs are being installed.''
Mr Willis was delighted to learn the New Zealand Green Building Council has registered the facility as a sustainable building, meeting best practice benchmarks across a range of categories, using an internationally recognised certification system.
The 450-bed college will replace the existing 125-bed college of the same name in Castle St, which sits on land earmarked for the new Dunedin Hospital.
He said the new college would include seven levels — a ground level, five accommodation levels and a plant room — spread over four wings.
It is named after Te Rangihiroa (Sir Peter Buck) who was the university's first Maori graduate.
The new college will incorporate cultural design elements, developed with input from Te Rangihiroa's Ngati Mutunga iwi and local Ngai Tahu, throughout the design process.
The college is on track to open in the second semester of 2023.