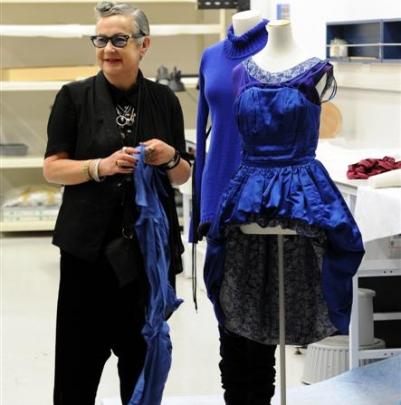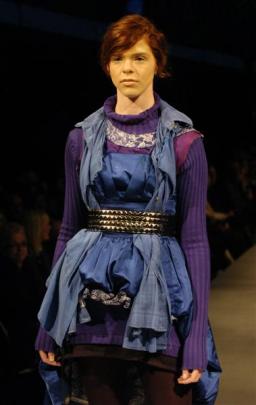 Nom*D creative director Margi Robertson is delighted her long-established fashion label is providing the first of a series of contemporary Dunedin garments to be featured at the Toitu Otago Settlers Museum.
And she was at the museum last week helping prepare the outfit, which includes recycled cocktail dresses from the 1950s, for display when the museum reopens to the public on December 8, on completion of its $40 million redevelopment.
The garment was part of a group of outfits titled "XXI" which were displayed at Fashion Week in Auckland in 2007 to celebrate the 21st anniversary of Nom* D's founding in 1986.
And the outfit also appeared at the iD Fashion show in Dunedin the following year.
Ms Robertson said the museum's decision to display a Nom*D garment was "very special" for her and she was "quite surprised" to be approached to loan it for display.
"I feel absolutely honoured to be part of it," Ms Robertson said.
"We are from Dunedin and we've elected to stay in Dunedin." Settlers museum collections team leader Claire Nodder said the museum planned to showcase the work of a different Dunedin fashion designer each year.
Nom*D was a logical starting point, given the label's positive and long-standing contribution to Dunedin fashion, she said.
"We're absolutely thrilled that she loaned us this outfit," Ms Nodder said.