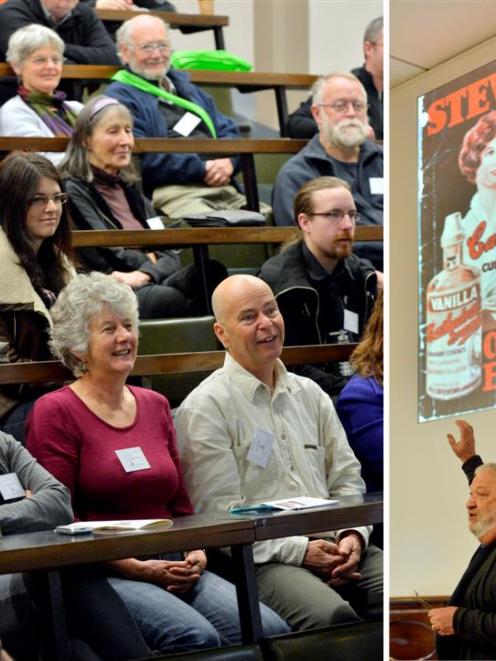 Debate about how and what New Zealanders should eat was part of a long history of attempts to control the nation's food intake, the New Zealand Sceptics Conference heard yesterday.
Author and avid cookbook collector David Veart, speaking to about 50 people on the topic of food fads, said food was a central part of New Zealand's colonisation and had continued to polarise Kiwis ever since.
Most recently, the Government voted against the compulsory addition of folic acid to bread.
Veart said other controversial food debates of national significance included "wholemealism", which shunned the use of white flour and stemmed from opposition to highly processed food.
At the start of the 20th century, New Zealand's diet drew heavily on meat and sugar, as evident in cookbooks of the time, he said.
"A typical cookbook would contain four recipes for meat, one for fish and more than 60 for cakes, biscuits and puddings."
He said New Zealanders were "monumental" meat eaters, and their appetite for white flour and sugar-laden baking was insatiable, he said, citing an early survey of New Zealand's favourite recipes.
For a time, New Zealand experienced the "age of the power tummy", when a man's girth was seen as a measure of success, he said.
Subsequent fixations on healthy eating, diets with less meat, unprocessed goods and "food as medicine" saw the status symbol reverse, he said.
"We live in this strange world now where for the first time in history the rich are skinny and the poor are fat."
Influential in the food-as-medicine movement was Wanganui doctor Ulric Williams, who was staunchly opposed to vaccination and processed food of any kind, as well as psychologist Herbert Sutcliffe, who founded the School of Radiant Living.
Sir Edmund Hillary was a follower of the school, and his mother the founding secretary.
Veart said the diets of many Kiwis were drastically altered by the men, until new theories and food fads developed.